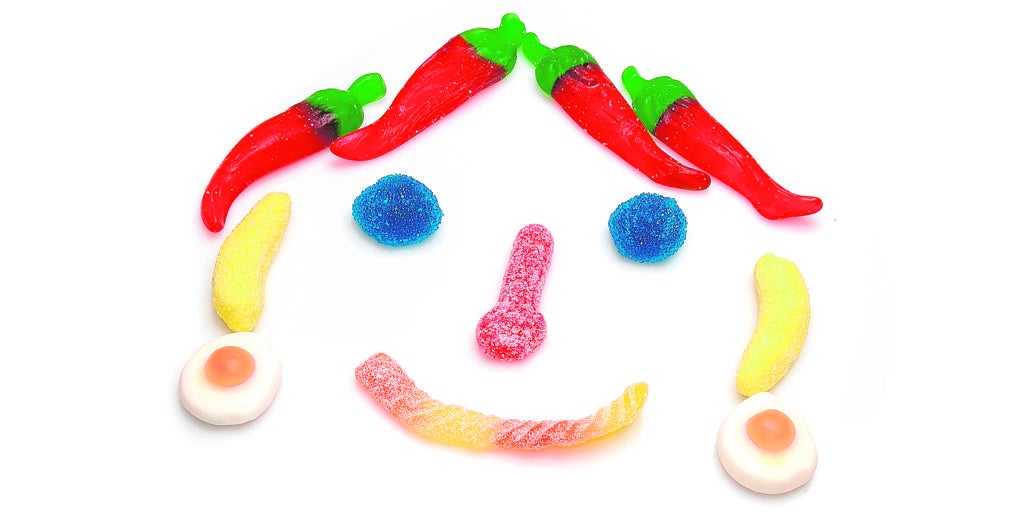 Updated:
Keep

In the candy and confectionery industry, looks can be deceiving. The feeling that they are products with little room for innovation does not correspond to a industry in constant motion to respond to changing consumer demands. The task is arduous, because introducing a new ingredient to a product can change the entire production chain, but also due to the complex requirements of an increasingly responsible and conscientious customer: to obtain a product with the same taste as a lifetime, but being less harmful to health.
«The consumer asks you to go to a certain category of products but never giving up taste», Explains the general secretary of the Spanish Sweet Association (Produlce), Ruben Moreno, who sees that innovation in the sector is "very complex." Requires a lot of investment in product research and development that, on many occasions "they do not see the light because the consumer wanted it healthier but with the flavor they knew."
Quite a challenge for a sector that has always had in its DNA the need to evolve, of looking for that difference in flavor or texture that would surprise the customer, but for a few years this innovation has been more focused on health, convenience and sustainability.
In the first of them, health, we started from "iconic" products to evolve towards "fat-free or sugar-free" products. That is, more beneficial or less harmful to health. It has been introduced to the market in such a way that, today, this range of products is, on many occasions, the most sold. Thus, according to data from the sector's employers' association, sugar-free chewing gums represent 95% of the total sales of these products.
It is a trend that Finy Company has also observed. According to the general director Spain & International Business of The Fini Company, Jose Vicente Bermúdez, there is a trend for consumption of 'clean label products'where "the ranges of Gourmet liquorices stand out, made with natural flavors, color-free, fat-free, gluten-free and, furthermore, suitable for vegan consumers."
In this sense, in addition, new companies are emerging that are committed to "nutritionally complete" products. Hence the idea of Henko Snacks, a Valencian startup launched by two friends who wanted to get a good sweet taste without the need to resort to added sugars, additives or chemicals.
They use the date as a sweet contribution without having to resort to honeys, sugars or other syrups, thus achieving a product act for a wide number of groups, such as diabetic or celiac people. "We want to give people the opportunity to eat something that is good and is good for them, which is why we call them" sweet snacks without regrets "", comment the founders of the Valencian startup. Mercedes Castelló and Alicia navarro. Both coincide in pointing out that innovating in this category is more complicated than in the salty world.
The manager of Burmar sweets, Evaristo Burgueño, consider that although there is a
war on sugar products, people actually buy jelly beans or jelly beans when they want to indulge in a specific moment. For this reason, he continues, they continue to bet on articles that have a lot of color, a lot of flavor and that have an attractive figure.
Now, they have seen that certain distributors are having a greater demand to manufacture jelly beans made with gelling agents from algae, for example, and containing caffeine. "They are functional products for sports that contain caffeine to stimulate before exercise or others with protein to regain muscle after practicing sports," explains Burgueño.
Impact of the pandemic
They are new options to give a new flavor to a business that also suffered from Covid. Although the sector had a turnover of 5,975 million euros in 2020, 2% more than in 2019, the pandemic caused a drop in sales in what is known as the impulse channel, characterized by consumption in the street, on the go. It was in this channel where the second great vertex of innovation was worked: convenience.
The product was highly portioned and had the recommendation of a more moderate intake, so they were formats, according to Moreno, "very different" from those that can be found in supermarkets. Now, with the return to normality, and although they are optimistic when assessing the recovery of the momentum channel, he believes that
certain lifestyle habits have changed as a result of the pandemic and the sweet sector will have to study how to meet this new demand.
And although the expansion of ranges continues to be the strategy implemented in the majority, accounting for 37% of the innovations applied in the sector, concern for sustainability has not been left behind. Thus, 27% of the productive improvements have been dedicated to redesigning products and creating biodegradable packaging. Fini Company's short-term goal is to make all of its packaging recyclable.