"When I was diagnosed with HIV I knew how to turn it around"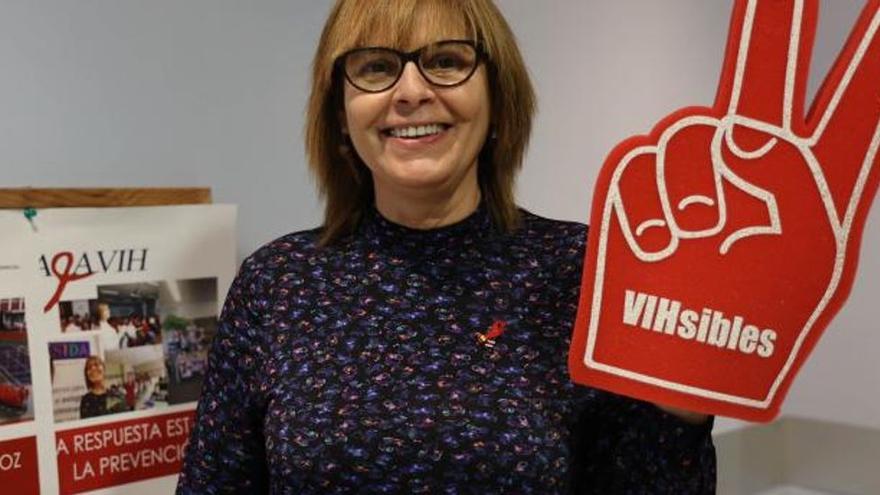 He has no problem talking about it. In fact, is convinced that this is what must be done to break the taboo, the stigma, and end discrimination; so that other people like her who have to live with the virus lose their fear and know that, with antiretroviral therapy, the viral load becomes undetectable and, therefore, untransmittable.
It was in 2005, in a routine review, when the doctors told Cándida Álvarez that she had HIV. He confesses that the news at that time fell "like an atomic bomb", it was a shock, and admits that he was afraid, afraid of not seeing his son grow or that he would be stigmatized for having a mother with this virus.
Looking back at present, Cándida affirms that "I knew how to turn my HIV diagnosis around and, being unfavorable, with the stigma of that time and the social connotation it had, I transformed it and I used it to do something positive: support and help people who have to live with this virus. Today I live HIV as an activist and as an empowered woman ".
Today I live HIV as an activist and as an empowered woman
After having participated in 2012 at the Xeral Hospital in un working group created by Dr. Celia Miralles aimed at women with HIV, the need to establish an association of patients in the city became clear and this is how in 2014 the Galician Association for People Affected by HIV in Vigo (Agavih).
Since then, This entity has worked providing a support network, promoting patient autonomy, providing support and also important prevention work. In this sense, the president of Agavih points out that there are three axes of attention: "Providing information on the importance of early diagnosis and conducting follow-up, prevention campaigns for the general population in schools and associations, and training and educating professionals to bring down cultural barriers and approach the different immigrant communities ".
According to the data they handle in Agavih, In Vigo there are just over 2,000 people who live with this virus and each year between 20 and 25 new cases of HIV are diagnosed, of which 50% are late diagnoses. with a very impaired immune system.
In Vigo, 87% of infected people have been diagnosed and 97% of those undergoing treatment have an undetectable viral load
This is why among Agavih's objectives is that of 95-95-95, which, according to Álvarez, consists of "achieve that 95% of infected people are diagnosed, that 95% of diagnoses are under treatment and that in 95% under treatment the viral load is undetectable. In Vigo we are 97% in the latter, but 87% in the former ".
Today the World AIDS Day and Agavih, in collaboration with ViiV Healthcare, will carry out the 40th anniversary campaign that remembers the moment when the first case in the world was detected.