When a name sounds to you | Culture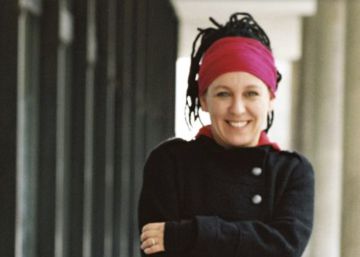 I am at the desk working and suddenly I get the news that a Polish woman named Olga Tokarczuk has won the Nobel Prize. The name sounds to me, it sounds a lot to me, I must have read it, I think. Or maybe I know her in person, I don't know, her name is very familiar to me. At that moment I receive a message on the phone of Andreu Jaume (which is the walking memory of Lumen, editorial in which we both work): "You were the first to publish it. Congratulations". "It is true! That's why it sounded so much to me! "I jump up and go to the library, it doesn't take me two minutes to find his novel A place called yesteryear. Yes, I had loved to read and publish it, it was a strange, poetic, very beautiful book. We discuss the translation of the title and the cover illustration. We published it in 2001. We should not sell even seven copies.
And after 10 minutes they call me from EL PAÍS and ask me:
"What's wrong with you with the Polish authors?" Weren't you also the editor of Wislawa Szymborska before he won the Nobel?
–Not exactly– I clarify. When he was awarded the Nobel (in autumn 1996) I was considering his book Landscape with sand grain for Lumen, I had it on the nightstand. We were in Frankfurt. I heard his name and thought the same thing I thought today: "How strange! This name sounds a lot to me. " Then I called home and asked my boyfriend to tell me what books he had on the nightstand, this was the one on top of the pile. Carmen Balcells respected the fact that I was the only publisher who had been interested in the book before the Nobel and sold it to us very cheaply.
And suddenly, for 10 very happy minutes, I become editor again.
. (tagsToTranslate) name (t) sound (t) first (t) editor (t) olga tokarczuk (t) Spanish (t) remember (t) find



Source link