WhatsApp will prevent adding users to groups without consent | Technology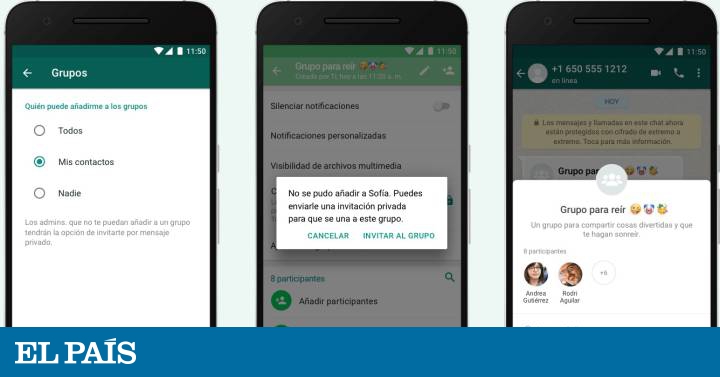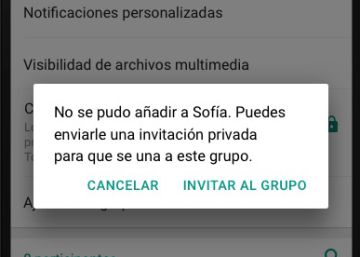 WhatsApp continues to take steps to protect the privacy of its users and finally a long-awaited one will arrive imminently: provide the user with greater control over the groups and, in particular, prevent them from adding it against their will.
On April 3, WhatsApp ad the arrival of "new privacy settings for groups" through which it intended to provide the user with greater control over the groups. What did the note refer to? Undoubtedly to the tiredness of many who had seen that WhatsApp was already an uncontrolled tool that kept ringing with notifications at all times. Although WhatsApp is a dominant platform in Spain and Latin America, there is always the possibility of use alternatives and it seems that the company does not want to take risks.
The new function has begun to be distributed and is already present in countries like India and, according to reports WABetainfo, it is necessary to have version 2.19.110.20 iOS and 2.19.298 on Android to activate it. Those who can already upgrade to these versions must access Settings or Configuration / Account / Privacy, and in this section Groups with three possibilities will appear.
In option Who can add me to the groups, WhatsApp offers three alternatives: Everyone, My contacts and Nobody, although it seems, the firm belonging to Facebook has considered the latter too radical and in the final version of the app has been replaced by My contacts except ..., a much less aggressive option that still offers the possibility of restricting inclusion in groups.
What happens when someone invites a group to a user and these restrictions make access impossible? Who invites will be informed of this circumstance and is urged to send such invitation through a private conversation. The aforementioned will have up to three days to accept, or the invitation will be declined by default.