WhatsApp is established as the first channel of hoaxes about the coronavirus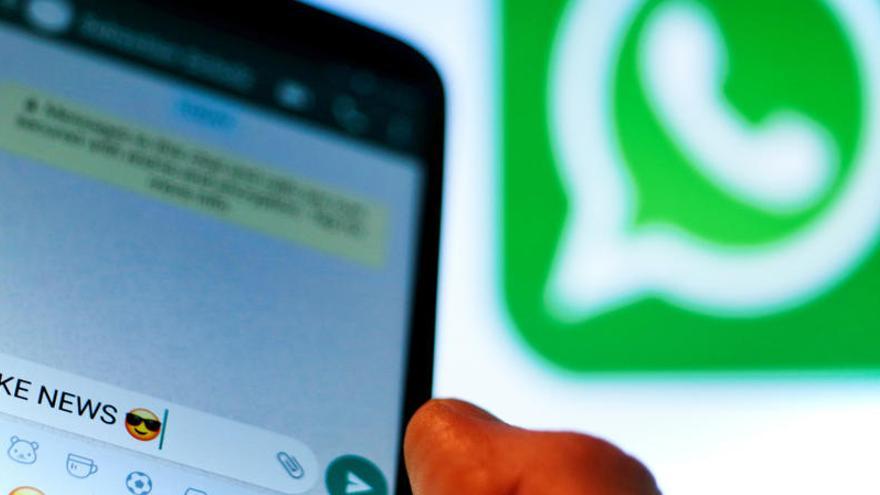 Nine out of ten healthcare professionals state that the pandemic has triggered the health hoaxes, and three out of four claim to have answered patient questions about false news about coronavirus that circulate in messaging applications and social networks, especially WhatsApp.
This is clear from the III Study Bulos en Salud-Covid-19 carried out by the Institute #SaludinBulos and Doctoralia that has been presented this Tuesday at the II Congress of Health Hoaxes, in which this application is consolidated as the main vehicle for transmitting health-related hoaxes, as pointed out in previous versions.
It is the application that 44% of the 327 doctors surveyed cite for this report, followed by social networks (35%) and television (8%) and the Internet (7%); as for the formats, The digital ones have also been the most used when it comes to spreading false news about the covid (79%).
According to the report, fake news circulates mainly through Internet articles (33%), video format (17%), audio (17%), and photography or photomontage (13%). The origin of the virus is the topic that these specialists have heard the most in their consultations (55%), followed by vaccinations (36%), and the treatment disease (35%).
They have also been found, although to a lesser extent, with the prevention of the disease (36%), the rate of deaths (20%), infections and recovered people (20%), and the symptoms (13%).
And it is that 92% of the professionals surveyed believe that the health crisis has caused an increase in hoaxes and 3 out of 4 claim to have treated patients concerned about fake news about the coronavirus.
"The coronavirus has deployed an unprecedented infodemic. Hoaxes have been shared faster and faster across all digital communication channels. In the first weeks of confinement, we multiplied the inquiries of #SaludsinBulos followers and in this second wave, we have detected a new upsurge in hoaxes: some are repeated and new ones emerge, "explained Carlos Mateos, #SaludsinBulos coordinator.
Furthermore, the impact of fake news "has reached decrease the vaccination rate in some countries and we fear the effect that hoaxes may have on our healthcare system, "added Dr. Frederic Llordachs, co-founder of Doctoralia.