WhatsApp already allows you to delete files in bulk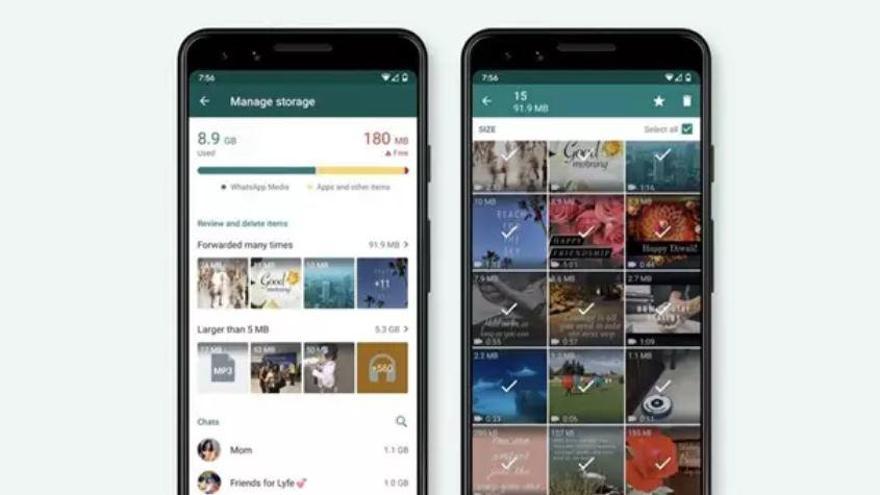 The messaging app WhatsApp has redesigned its storage management tool so that users can identify, review and delete content in bulk that could be filling up the phone memory.
WhatsApp offers "easy cleaning tips", and for this it batches large files, as well as those that have been forwarded many times, classifying them by size in descending order.
The application also allows users to preview files before selecting one or more items to delete.
This redesigned storage management tool will reach WhatsApp users around the world this week, as reported by the company in a statement sent to Europa Press.
Users will be able to use this new tool by going to the 'Settings' section of the application and then selecting 'Data and Storage' and 'Storage Manager'.