what you need and requirements to apply for a place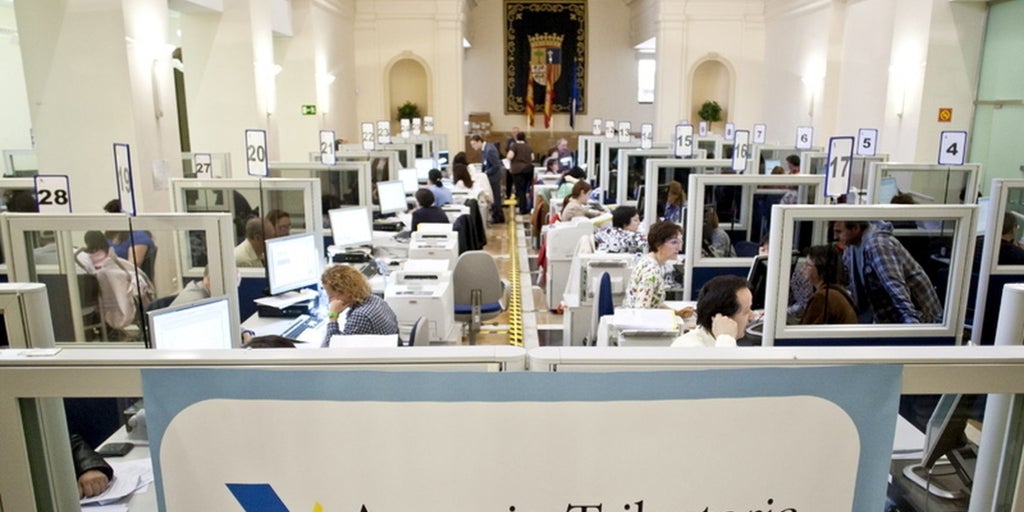 The income campaign It is one of the most important periods for the Tax Agency. Because the vast majority of Spaniards are required to file their tax return every year. In 2020, the last year for which there are published data, a total of 21,638,795 settlements, as detailed by the body itself. A figure that forces each year to reinforce the different positions of the administration. For this reason, the Tax Agency has announced up to 900 Administration and Information Assistant positions for the Income campaign.
«A selective process is called to cover, through the general system of free access, a total of 900 positions for discontinuous permanent staff in the category of Administration and Information Assistant (Income campaign), professional group IV of the Collective Agreement of staff employment of the State Tax Administration Agency. Of the total number of places called, 45 will be reserved for those who have the legal status of people with disabilities with a degree equal to or greater than 33 percent. The places not covered in the reservation quota for people with disabilities will not be added to those of general access", specifies the Tax Agency in one of the sections of the general regulations.
📢 The Tax Agency announces 9⃣0⃣0⃣ Administration and Information Assistant places, Income Campaign.
🧑🏽‍🎓 Degree: Graduated in ESO or equivalent.
📆 Until September 29.
👉🏽https://t.co/SLLV6CAteV pic.twitter.com/79uBdVMB5k
— Ministry of Finance and Public Administration (@Haciendagob) September 6, 2022
The call will be for discontinuous permanent staff and the number of places to be distributed by communities and provinces has been distributed as follows:
- Barcelona: 100
-Madrid: 98
- Seville: 60
- Valencia: 50
- Valladolid: 38
- Toledo: 36
- Asturias: 34
What requirements must be fulfilled
In order to be eligible for the position, the essential condition is to be in possession of the title of Graduate in Compulsory Secondary Education, Basic General Education, Technical Vocational Training or Auxiliary Technician or equivalent. But, in addition, other conditions must be met:
Have Spanish nationality, be a citizen of the European Union or have legal residence established in Spain
Be 16 years old
Be in possession of a graduate degree in Compulsory Secondary Education, Basic General Education, Technical Vocational Training or Auxiliary Technician or equivalent
Possess the functional capacity to perform the job
Not having been excluded due to disciplinary proceedings from the service of any of the public administrations of the autonomous communities
The position for which this call is made consists of giving information or resolving doubts by telephone or in person to taxpayers during the Income Tax Return campaign. In addition, among other functions, you will also have to solve questions related to the Personal Income Tax (IRPF).