What will life be like after freeing ourselves from the mask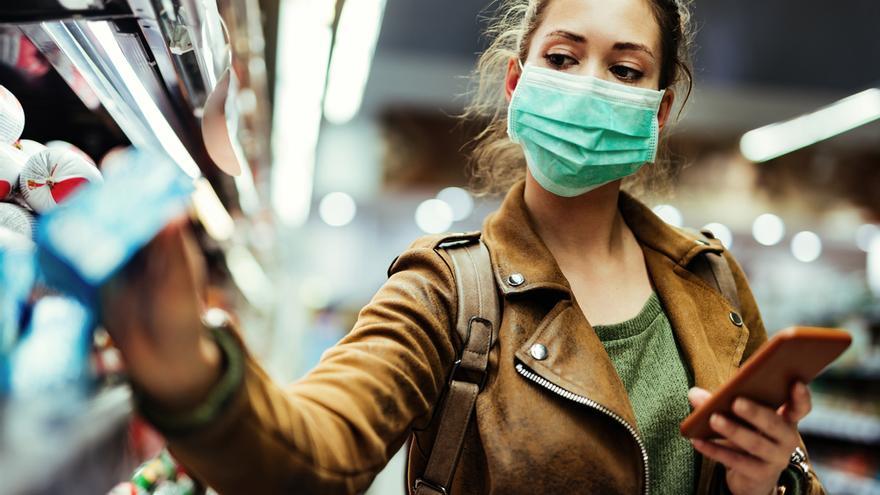 He has been with us for more than a year and in some areas of life he may have come to stay. Mask, that pandemic complement that already exists in all shapes, sizes and colors, is one of the measures against the coronavirus that bothers the most, especially with the arrival of high temperatures. Although it seems that its use, at least outdoors, has its days numbered.
The Ministry of Health and Public Health has been working for days to make the use of the face mask In the open air as long as there are no crowds, it all depends on the vaccination rate and how the accumulated incidence of covid-19 is (this Monday it fell to five points).
During the last months, several countries have already made the use of masks more flexible like Australia, Israel, Poland, Hungary or Israel. In the United States, those vaccinated with the complete schedule do not have to carry it either, except for being indoors and in a very crowded place. In the United Kingdom, the obligation to wear outdoor masks was also ended on April 22.
Where would masks cease to be mandatory?
It is expected that the first thing is that they will cease to be mandatory in outdoor public spaces provided that safe distances can be maintained. There is, at the moment, no clear forecast on when they can be discontinued indoors.
When will it cease to be mandatory?
The Ministry of Health considers that it could already be the "right situation" to stop wearing a mask outside, a step that "will be soon", although the director of the Center for the Coordination of Health Alerts and Emergencies, Fernando Simon, has not set a date.
"While there could be a suitable situation not to use it outdoors, indoors it is still probably very necessary," Simón said Monday.
Simon emphasized that the withdrawal of non-pharmacological measures should be progressive, as greater and "non-radical" immunity is achieved. "It is not possible from today, from tomorrow, no," added the expert.
Will it be throughout Spain or by autonomous communities?
The technicians of the Ministry of Health opt for the measure to be carried out at the same time throughout the state territory. This, possibly, causes it to arrive later than it could be for certain communities since there are great differences between them. There is no longer any region in a phase of extreme risk but, according to the indicators of the Health traffic light, communities such as Madrid or Euskadi are at high risk while others like the Canary Islands are in the 'new normal'.