What to watch today on TV? | Tuesday, August 6, 2019 | TV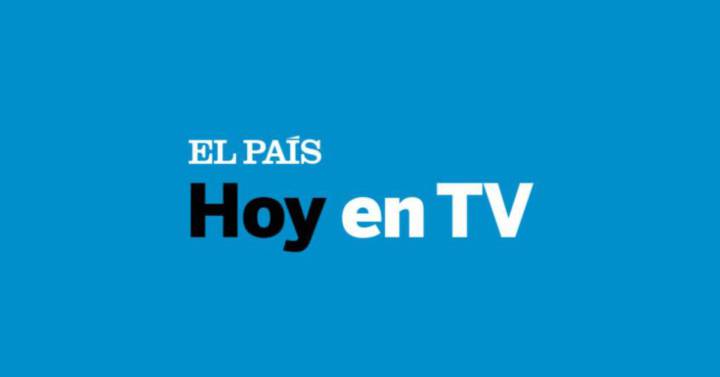 22.00 / Movistar Releases
'With love, Simon'
Love, Simon. United States, 2018 (110 minutes). Director: Greg Berlanti. Interpreters: Nick Robinson, Jennifer Garner, Josh Duhamel.
For his third feature film Greg Berlanti (The broken hearts club) set up a fun romantic comedy starring a homosexual boy who befriends, through Blog from high school, with an unknown gay partner. An adequate cast and just doses of laughter and social vindication do the rest in this rarity within the adolescent romantic comedy because of the sexual orientation of its protagonist.
22.10 / Fox Life
'Up in the Air'
United States, 2009 (109 minutes). Director: Jason Reitman. Interpreters: George Clooney, Vera Farmiga, Anna Kendrick, Jason Bateman.
Outstanding drama with touches of comedy based on the novel of the same title written by Walter Kirn, which focuses its attention on an expert in financial cuts and layoffs that has made the airports his home (which gives life to an excellent George Clooney), which When the time comes, you have to rethink all your lonely and empty life. Six Oscar nominations, including best film, adapted screenplay and best director for Jason Reitman (Juno), for an intelligent portrait of contemporary life. Essential.
22.40 / The 1
The aromas of Huelva and Gredos
This week, Command in the sun Approaches Hinojos, a timber town of Huelva that celebrates its big day under more than 20,000 eucalyptus, 700 rosemary, pitas, pineapples and spinach flowered in the Doñana National Park. In addition, the cameras of the program will climb to the largest glacier in the Central System, unravel the mysteries of its Laguna Grande, look for the fresco in icy throats and dance with Rod Stewart in Gredos. The musician, with and 50 years of career, will play his mythical songs before 12,500 people in the already classic Festival of Musicians in Nature.
22.40 / Telecinco
'Come to dinner with me. Gourmet 'choose winner
After three dinners that have left their mark, it is the turn of the fourth and final evening of this edition of Come to dinner with me. Gourmet Edition In this installment, Belinda Washington will act as a hostess, although she will have a most complicated night after the very high level of the previous ones. A final that, as far as the kitchen is concerned, will end up surprising all the guests. In addition, with such a good edition of good vibes as it has been, his thing is to finish it the same. The laughs between Rosa Benito, Irma Soriano, Loles León and Belinda Washington will be the real protagonists of the night.
22.50 / Four
'Siren', a new life on earth
Double delivery of Siren, the fantastic fiction starring Eline Powell. In the first chapter of the night, 'Interview with a mermaid', keeping Ryn out of trouble is not an easy task for Ben and Maddie since the young mermaid has a force that she does not know how to control and that prevents her from getting used to her Earthly life. In the second, 'On the way', Ryn is still determined to rescue her sister from the military base she is locked in, although she needs to return to the water if she wants to continue living. To do this, ask Maddie and Ben for help. Chris, for his part, takes an opportunity to escape from government facilities.
0.30 / The 2
Surrogacy
Tonight, Documents TV broadcasts the report 'In the womb of others', a work that gives voice to each and every one of the different sensibilities that originated surrogacy, both in the most advanced countries and in the poorest, because surrogacy is moving billions of dollars a year. In fact, experts say that the increase in the cost of this practice in the United States was one of the reasons why couples traveled to Mexico, India or Thailand in search of more affordable options. Between regulations and legal gaps, surrogacy has increased in the last decade, 400%. The debate is served.
2.05 / Hollywood
'Gilda'
United States, 1946 (109 minutes). Director: Charles Vidor. Interpreters: Rita Hayworth, Glenn Ford, George Mackready.
One of the great myths shot in Hollywood. Charles Vidor was in charge of directing the explosive couple formed by Rita Hayworth and Glenn Ford (who would coincide again in Carmen's loves) in this impressive melodrama that houses some of the best known movie scenes, such as the mythical slap of him to her. Excellent interpretations, well-known songs and an exquisite direction for a film that became, in addition to a classic, a sociological phenomenon of the time.
. (tagsToTranslate) watch (t) tv (t) Tuesday, August 6, 2019 (t) new (t) new (t) plot (t) double (t) delivery (t) siren (t) sea (t) mountain (t) command (t) sun



Source link