What to watch today on TV? | Thursday, January 2, 2020 | TV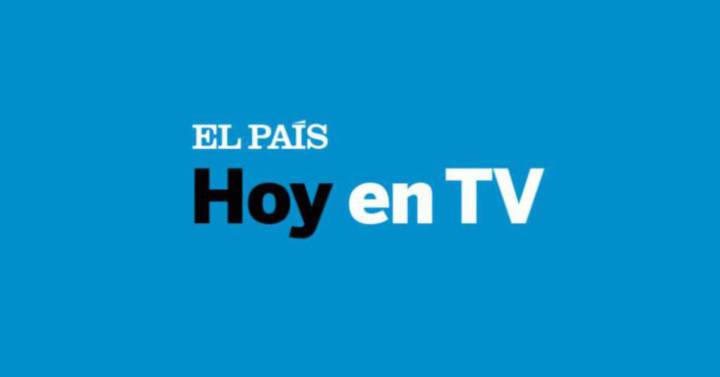 15.45 / Cinema Ñ
The dog in the gardener
Spain, 1995 (104 minutes). Director: Pilar Miró. Interpreters: Emma Suárez, Carmelo Gómez, Miguel Rellán, Ana Duato.
Many producers were frightened by the daring of Pilar Miró, eager to transfer the verses of Lope de Vega to the screen. This last film of the remembered director endured marked problems of financing, but, finally, far from being intimidated, the spectators responded with enthusiasm and the film accumulated seven Goya awards. The dog in the gardener It is an exercise in good cinematic taste, supported by a great cast of actors that make the text shine, adapted by Rafael Pérez Sierra.
17.15 / Movistar Drama
Gangs of New York
USA, 2000 (166 minutes). Director: Martin Scorsese. Interpreters: Leonardo DiCaprio, Daniel Day-Lewis, Cameron Díaz.
Daniel Day-Lewis's overwhelming interpretive work supports one of Scorsese's latest great films. Gangs of New York It is a hectic and great portrait of the drama that inhabited the New York of the second half of the nineteenth century. The bands that populate the city fight each other, drowned in blood, and Scorsese delves into a magnificent social and political fresco.
20.00 / TCM
Platoon
USA, 1986 (114 minutes). Director: Oliver Stone. Interpreters: Tom Berenger, Willem Dafoe, Charlie Sheen.
The film that raised the controversial Oliver Stone, a supposedly critical review of American acting in the Vietnam War. In the background, Platoon It is a successful and nothing complacent portrait of characters that faces, in the eyes of a rookie, two sergeants who represent good and evil, as well as two opposing attitudes to war, a war that the staging of Stone makes Appear as cruel and meaningless. Tom Berenger provides an interpretive recital.
22.00 / Telecinco
Titanic
USA, 1997, (195 minutes). Director: James Cameron. Interpreters: Leonardo DiCaprio, Kate Winslet, Billy Zane.
James Cameron surprised everyone with his intense and shocking recreation of the tragedy of the legendary ocean liner. And is that Titanic It is not just a collection of special effects. It is an emotional and well written story, of relentless dramatic progression, something unthinkable in the creator of Aliens Y Terminator And it brings a staging that recovers the aroma of the classics.
22.00 / The 2
The true face of Darth Vader
The documentary I am your father, directed by Toni Bestard and Marcos Cabota, he approaches the figure of David Prowse, British actor and former weightlifting champion. His face will not be too popular for moviegoers, but everything changes if it is known that Prowse was under the mask of Darth Vader in the films of Star Wars At 80, he lives in anonymity on the outskirts of London, but everything changes when a young filmmaker addresses him to propose to re-shoot a sequence of the legendary film serial.
22.30 / The 1
New chapters of 'Tell me'
The Serie Tell me He returns with new chapters that begin on Christmas Eve 1990. The Alcantara family is faced with different vital avatars: Antonio and Mercedes have to spend their first separate Christmas after having lived away for nine months. For his part, Toni will travel to the first Gulf War as a special envoy and Ines continues to focus on her theater classes.