What to watch today on TV? | Thursday, August 1, 2019 | TV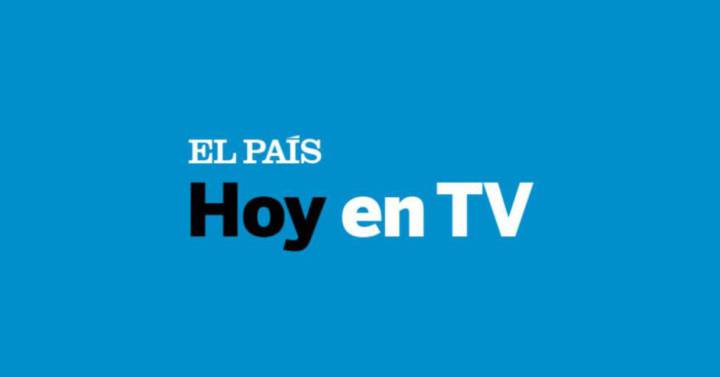 14.30 / Kitchen Channel
En route with reputed 'chefs'
Summer arrives at Canal Cocina with the premiere of the second season of Kitchen channel en route, a format conducted by Pepe Marín in which the journalist travels Spain in an SUV to visit incredible rural environments and some of the most emblematic cities of Spain, and to which renowned chefs such as Josep Roca, from the restaurant with three stars, will go up to cook Michelin The celler of Can Roca; María José Meda and Sebastián Roselló and their restaurant Hospedería El Batán in Teruel, with another star; or Nacho Manzano, who also has two Michelin stars at Casa Marcial and will receive Pepe Marín at his new Gloria restaurant. The program will also visit La Rioja, where Francis Paniego, two Michelin stars, uses one of the best honey in the world in the desserts of his restaurant El Portal de Echaurren; Alicante, with the great Susi Díaz, with a Michelin Star; or San Sebastián to try the marmitako prepared by Juan Mari Arzak.
22.00 / Movistar Releases
'Yuli'
Spain, 2018 (109 minutes). Director: Icíar Bollaín. Interpreters: Carlos Acosta, Santiago Alfonso, Keyvin Martínez, Edison Manuel Olvera.
Icíar Bollaín, in the ninth feature film behind the camera, directs this irregular but curious biopic focused on the Cuban dancer Carlos Acosta, a dance legend who reached the category of first dancer in prestigious companies such as the Houston Ballet or the Royal Ballet of London. And for this he surrounded himself with a good team: Carlos Acosta himself, who plays himself during his adult stage, Paul Laverty (best screenplay in San Sebastián), Alberto Iglesias in charge of music and Álex Catalán, Goya a la best photograph by The minimum island
22.40 / Antenna 3
'Around the world at 80' travels to Tokyo
Arturo Valls and his travel companions continue the adventure in Around the world at 80 stopping in Tokyo, Japan, a tumultuous city in which they will live with their more than forty-five million inhabitants, cutting-edge technology, indecipherable language, millenary culture and their little point 'geek'. A country where you will find a strong cultural contrast. After twelve hours of night flight and nine thousand km distance traveled from their previous stop, they land in Tokyo, a city that does not resemble any other. Futuristic buildings, traditional temples, high technology, cars that don't whistle at each other and a busy street environment.
22.45 / Four
An earthquake shakes '9-1-1'
The earthquake that hit Los Angeles continues to have devastating consequences for the city's emergency teams. The main scenario: a hotel about to collapse in which the protagonists will have to rescue many affected. This will be the main plot of the new installment of 9-1-1, a day in which they will face complicated emergencies. And in the second episode, the protagonists will feel pressured by their circumstances: Chimney will face the consequences of the car accident and Athena will consider accepting a promotion that can take her out of work on the streets. Meanwhile, Eddie will have to ask for help to reconcile his work with the care of his son.
23.55 / TCM
'Mogambo'
United States, 1953 (110 minutes). Director: John Ford. Interpreters: Clark Gable, Ava Gardner, Grace Kelly.
Undoubtedly one of the most applauded films of John Ford's extensive filmography. For the occasion, and with the same protagonist (Clark Gable), the teacher adapts the film directed by Victor Fleming Land of passion, although with even better results. Love triangle, which raised controversies in Spain because of a censorship that turned Grace Kelly's adultery into incest, for an unforgettable film.
23.50 / The 1
'Her parents'
Meet the parents. United States, 2000 (103 minutes). Director: Jay Roach. Interpreters: Robert de Niro, Ben Stiller, Teri Polo, Blythe Danner
Robert de Niro, in the role of protective father-in-law and man of apparent aggressiveness, and Ben Stiller, a young man full of good intentions who aspires to be his son-in-law, file harshness in this sympathetic comedy, full of ingenious dialogues and with some really amazing scenes . The success at the box office was more than remarkable what supposed two sequels with the same protagonists: His parents Y Now the parents are them. Oscar nominee for best song (A Fool In Love, by Randy Newman) and the Golden Globe for best actor in comedy or musical (Robert De Niro).
(tagsToTranslate) watch (t) tv (t) Thursday, August 1, 2019 (t) double (t) appointment (t) emergency service (t) 9-1-1 (t) world (t) 80 (t) flavor (t) japan



Source link