What to watch today on TV? | Sunday, October 13, 2019 | Television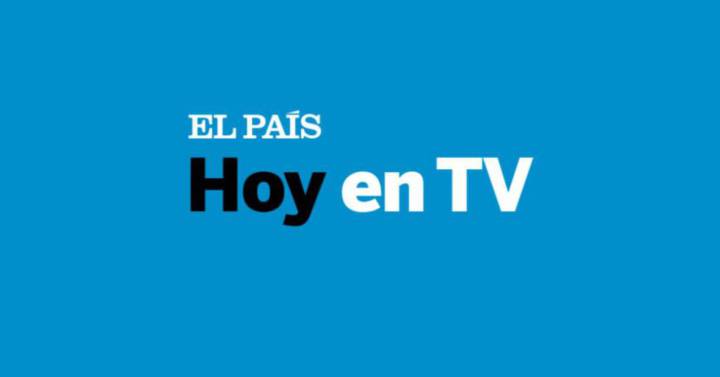 18.00 / The Sixth
José Sacristán and Gonzo, in 'Liarla Pardo'
Cristina Pardo interviews veteran actor José Sacristán this afternoon, who triumphs in Madrid with the play Lady in red on gray background, adaptation for the tables of the novel by Miguel Delibes. You will also receive on the set of Bundle Brown Gonzo, who is about to release his first season at the head of Saved, in which replaces Jordi Évole.
20.05 / TCM
Paths of Glory
Paths of Glory. USA, 1957 (90 minutes). Director: Stanley Kubrick. Interpreters: Kirk Douglas, Adolphe Menjou, Ralph Meeker, George Macready.
Kubrick, the author obsessed with the image and not with his characters. Kubrick, the cold and cerebral director. They are some of the unfair labels poured on a filmmaker capable of creating films as loaded with emotions as Mechanical orange Y The glow; also works as dense and psychological as Eyes wide shut. And virulent antimilitarist sophlamas like Paths of Glory, the portrait of the horror and injustice of war, the drawing of vile and sadistic characters, delivered to ambition. Kubrick unlocks his camera to dive with frenzy in human ruin in a torn story that takes place in World War I, but could live in any other war scenario. Kubrick cold and cerebral?
21.30 / The 2
The art of the sculptor María Belén Morales
The space Essentials this week the documentary film Isla, flight and horizon premieres this week, which investigates the creative work of the sculptor María Belén Morales from Tenerife. It is one of the few women of his generation dedicated to abstract sculpture, an artistic territory in which he remained overturned until his death in 2016, at 88.
21.30 / The Sixth
Interview with Errejón, in 'The objective'
Ana Pastor interview tonight in The objective to Íñigo Errejón, leader of Más País, who is undergoing general elections for the first time as head of the list. His party has presented candidacy in 18 provinces, in which he will face his previous political group, United We Can. Errejón will answer Pastor's questions first and, later, those of a group of women and men from all over Spain.
22.05 / 1
Loving Pablo
Spain, 2017 (123 minutes). Director: Fernando León de Aranoa. Interpreters: Javier Bardem, Penelope Cruz, Peter Sarsgaard, Julieth Restrepo, Óscar Jaenada ,.
The great Fernando León approaches the figure of the narco Pablo Escobar in a film Dominated by the imposing presence of Javier Bardem, transmuted into his character. A sober and precise story, that dives into the intimacy of evil, sustained by images of classic appearance and burning intentions.
22.30 / The 2
'Spanish version' premieres 'Verónica', by Paco Plaza
The space dedicated to Spanish cinema premieres tonight Veronica, of Paco Plaza, a horror film that is inspired by a real event that occurred in the Vallecas neighborhood in the early 1990s, in which a teenager suffered a series of paranormal events after participating in an ouija session. In the symposium of the program, which will be conducted by Cayetana Guillén Cuervo, the director himself and actresses Sandra Escacena and Ana Torrent will be present.
(tagsToTranslate) watch (t) tv (t) Sunday, October 13, 2019 (t) loving pablo javier bardem (t) convert (t) pablo escobar (t) art (t) sculptor (t) tinerfeña (t) tinerfeño (t) maría belén morales



Source link