What to watch today on TV? | Sunday, November 10, 2019 | Television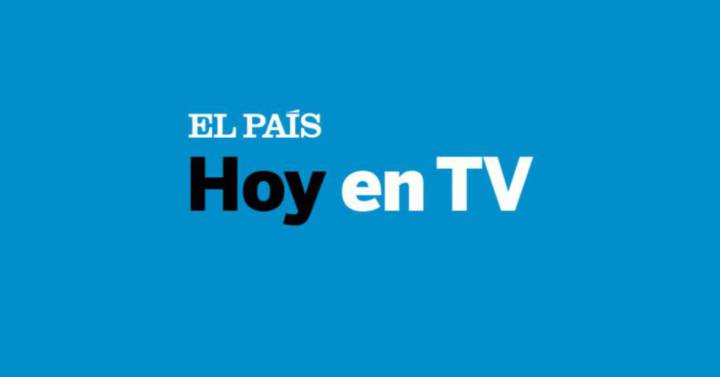 16.25 / Cinema Ñ
Ay Carmela!
Spain, 1989 (98 minutes). Director: Carlos Saura. Interpreters: Andrés Pajares, Carmen Maura, Gabino Diego.
After two controversial movies like The Golden Y The dark night, Carlos Saura was launched to prepare a magnificent adaptation of the work of Sanchis Sinisterra, co-written with Rafael Azcona. Ay Carmela! It is a wise combination of tragedy and comedy, in which Saura flaunts narrative dominance, which approaches the Civil War with a look between bitter and emotional. A round film that monopolized several Goya awards.
19.20 / All chains
The television networks overturn with the general elections
In La 1, at 19.20, it will begin 10N It's up to you, a special program presented by Ana Blanco and Carlos Franganillo, who, until 1.30, will be aware of what happens in the elections. For its part, Antena 3 will broadcast from 19.30 Public mirror: Special Elections, with Susanna Griso in front, accompanied by Vicente Vallés and Matías Prats. In Cuatro, Pedro Piqueras will be responsible for coordinating since 19.45 General Elections 10N, 1 program in which Javier Ruiz and a group of political analysts will also be present. In La Sexta, starting at 19.25, Al Rojo Vivo will follow in detail all the electoral events with García Ferreras as driver.
21.25 / The 2
'Essentials', with Ignacio Aldecoa
On the 50th anniversary of the death of Ignacio Aldecoa, Essentials broadcast the documentary Aldecoa: the escape to paradise, which is based on the writer's book about the Canary Islands. For Aldecoa, his stay in the islands meant the discovery of a territory and some people who helped him mitigate the grief of the dictatorship and transported him to another Spain that was still almost virgin.
21.30 / Cinema Ñ
I dock at three
Spain, 1962 (90 minutes). Director: José María Forqué. Interpreters: Cassen, José Luis López Vázquez, Gracita Morales, Manuel Alexandre.
About 60 years of life, I dock at three It remains one of the best comedies of Spanish cinema. A staging as fluid as agile, always in search of the precise framing, gives luster to a plot that parodies the perfect robberies, according to the model marked by the Italian Rufufú, combined with a tender and ironic social look. An unrepeatable cast gives life to the heroes of the story, some office workers who devise a plan to make money they believe they deserve.
21.30 / DMAX
New appointment with 'Road Control'
The Road Control documentary series accompanies different Civil Guard teams in enclaves such as Madrid, Galicia and Andalusia to show their preventive work and their campaigns against speeding or consumption of alcohol and drugs behind the wheel. The series shows episodes like a fire on the Costa del Sol whose flames go down the hill to the shoulder or the attention of a motorist seriously injured in Madrid, when the traffic jam resulting from the accident complicates the arrival of the mobile UVI.
22.30 / The 2
A wild god
France, 2011 (80 minutes). Director: Roman Polanski. Interpreters: Kate Winslet, Jodie Foster, John C. Reilly, Christoph Waltz.
After a fight between their children, two couples try to resolve the conflict in a friendly way. The play by Yasmina Reza serves Roman Polanski to lock his protagonists in an apartment and follow them with a millimeter chamber, while digging into his prejudices, contradictions and cruelty. The staging of the filmmaker fills the screen with density and scrutinizes his characters with absolute impudity.
. (tagsToTranslate) watch (t) tv (t) Sunday, November 10, 2019 (t) follow-up (t) choice (t) chain (t) essential (t) offer (t) souvenir (t) writer (t) ignacio aldecoa



Source link