What to watch today on TV? | Sunday July 28, 2019 | TV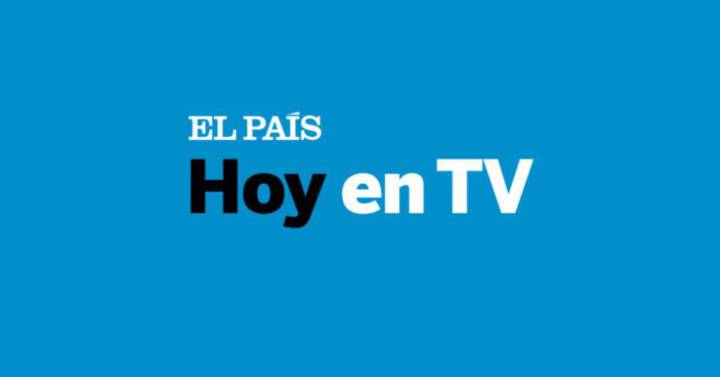 19.00 / Cinema Ñ
Open your eyes
Spain, 1997 (113 minutes). Director: Alejandro Amenábar. Interpreters: Eduardo Noriega, Penelope Cruz, Najwa Nimry.
Far from repeating the schemes of Thesis, his triumphant debut, Alejandro Amenábar took the risk of his second film, which played with less commercial elements. Open your eyes It is stirred between an obsessive mosaic of appearances and deceptions to play to intertwine dream and reality. And although it is true that, at times, the skein of actions that criss-cross Amenábar sins of some confusion, the oppressive staging created by the director and the expressiveness of his camera achieve an electrifying visual exercise.
21.35 / Four
'Four Travelers', in the best corners of Miami
With more than twelve million tourists they land annually in Miami. Space Four Travelers Tour some of its emblematic places with the help of Soraya Arnelas, Colate Vallejo-Nájera, Camila Guiribitey and Bertín Osborne. A walk that will visit the place's Ionic corners, such as Miami Beach, Ocean Drive Avenue, Biscayne Bay, and the Wynwood neighborhood.
22.00 / Telecinco
Danish girl
The Danish Girl United Kingdomd, 2015 (120 minutes). Director: Tom Hooper. Interpreters: Eddie Redmayne, Alicia Vikander.
The Danish girl approaches the real story of the artist Lili Elbe, the first transgender person who underwent a sex reassignment operation, in the thirties. After its formal correction, the film beats with a passionate and committed story and vibrates thanks to the monumental work of its main character.
22.00 / Neox
You have a vacation at The Simpsons '
A new episode of the series premiere The Simpson comes to Neox. This delivery tells how Homer remembers a tense family vacation in the Grand Canyon, which he lived two years ago in the company of the Flanders. After losing their guide, Ned and Homer have managed to survive and, when both collide, Bart's role will be decisive for them to get out of the mess.
22.00 / DMAX
The enigma of the Sphinx, in m Mythical creatures '
The enigmas are present in DMAX thanks to the documentary series Mythical creatures. Tonight you will approach the enigma of the Sphinx. The series will show the latest research around this mythical creature, a mysterious beast half man and half lion, which led the pharaohs of Egypt to the obsession of being able to transform into this powerful and fierce monster
22.10 / Antenna 3
Indiana Jones and the Kingdom of the Crystal Skull
Indiana Jones and the Kingdom of the Crystal Skull. USA, 2008 (122 minutes). Director: Steven Spielberg. Interpreters: Harrison Ford, Shia LaBeouf, Cate Blanchett, Karen Allen.
The return of Indiana Jones, almost 20 years later, is somewhat disappointing. After a start of the most overwhelming, Spielberg, although it boasts its undoubted narrative power, drowns between the show and ends the film delivered to the ternurismo. Among the attractions of the film highlights the reunion with the long-awaited character of Marion, disappeared from the already distant In search of the lost ark.
(tagsToTranslate) watch (t) tv (t) Sunday, July 28, 2019 (t) Danish boy (t) (t) Danish (t) story (t) First (t) transgender person (t) (t) Open (t) eye (t) controversial (t) second (t) film (t) amenábar



Source link