What to watch today on TV? | Sunday, January 26, 2020 | TV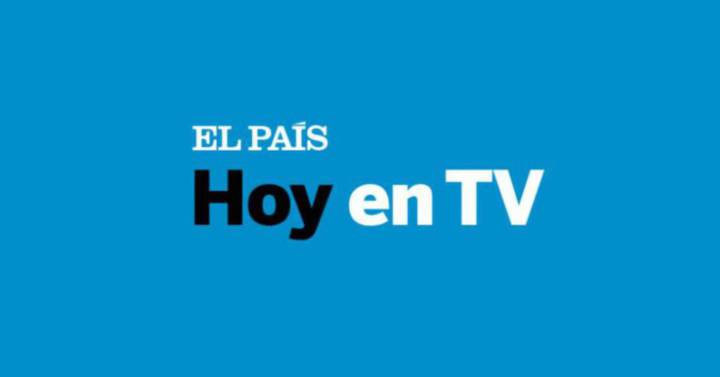 13.40 / TCM
Singing under the rain
Singin 'in the Rain. USA, 1952 (100 minutes). Director: Stanley Donen. Interpreters: Gene Kelly, Debbie Reynolds, Donald O'Connor, Cyd Charisse.
Many say that, deep down, Singing under the rain It is not so much. Perhaps some of his staging ideas have aged somewhat, but, in his naivety, he is an endearing musical that shows the interior of a Hollywood as kind as archetypal in the environment of the transition from silent to sound cinema. In addition, the mastery of their musical numbers and the vitality of their choreography have rarely been matched.
16.30 / La 1 and Teledeporte
Spain seeks gold in the European handball
The Spanish handball team disputes the final of the European Championship against the Croatia team. After defeating Slovenia on Friday in the semifinals by 34 to 32, Spanish players will fight to revalidate their title of European champions in this match, the final played in Stockholm.
17.00 / Movistar Drama
Open range
USA, 2003 (130 minutes). Director: Kevin Costner. Interpreters: Kevin Costner, Robert Duvall, Annette Bening, Michael Gambon.
Since his directorial debut with Dancing with Wolves, Kevin Costner had only made another film, the disappointing Messenger of the future. With Open range He showed his sensibility again behind the camera and offers a superb classic air that follows in the footsteps of cowboys that guide the cattle through the meadows. It is the work of a filmmaker in full form that boasts a staging of immaculate precision, with a majestic use of scope, to draw a strong portrait of men of honor, as united by unbreakable laws as tormented by past murky and unfulfilled dreams.
21.30 / The 2
'Essentials', with Bigas Luna
The documentary The good host serve space Essential to remember the personal figure and professional work of the filmmaker Bigas Luna. A production that combines interviews with family, friends and collaborators of the author with dramatized actions, in which the actress Laura Muñoz is a young woman who attends a series of Luna films and is transported to a dream world behind the screen.
21.30 / DMAX
Police work at the Climate Summit
This week, the documentary series 091: Police Alert, focused on the activities of the Spanish police forces, he recalls his work at the Climate Summit held in Madrid last December. The series also witnessed the extensive device deployed during the massive march against climate change that took place in the streets of the city center.
22.00 / The 1
Ariadna or Nick: one of them will leave 'OT 2020'
Participants in 'OT 2020' will face their first expulsion: between Ariadna or Nick will be the first contestant to say goodbye to the program. In addition, there will be two new nominees who will play their continuity in the academy in the next program. On the other hand, this delivery will feature live performances by Natalia Lacunza and DVICIO.