What to watch today on TV? | Sunday, February 16, 2020 | TV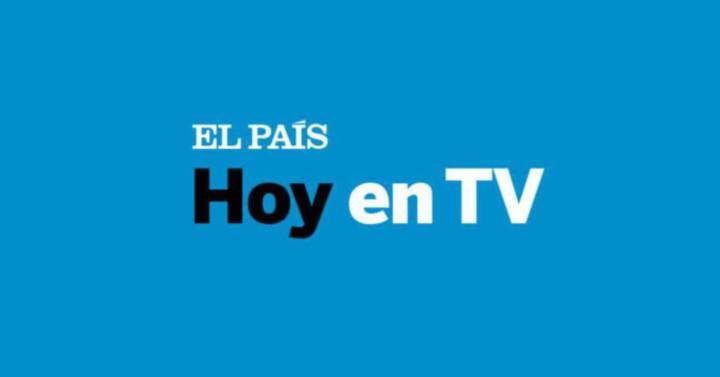 12.00 / Movistar LaLiga
Five duels on the 24th round of the League
The 24th round of the League ends today with the four-game dispute. At 12.00, the duel will arrive between Seville and Espanyol, issued by Movistar LaLiga, which will also offer the Eibar-Real Sociedad (16.00) and Athletic-Osasuna (18.30). For its part, GOL broadcasts the meeting played by Leganés and Betis at 2:00 p.m. The last match will be Real Madrid-Celta (21.00), issued by Partidazo in Movistar LaLiga.
21.25 / The Sixth
Évole interviews prisoners for crimes against road safety
The space Évole's interview this week to people sentenced to prison for crimes against road safety. Jordi Évole will approach the stories of different people whose imprudence behind the wheel took them to jail. There are currently more than 1,300 people in Spain serving prison sentences for these crimes, the majority for exceeding the permitted breathalyzer rates, driving without a license or reckless driving.
21.30 / The 2
'Essentials' remember the teacher Ángel Llorca
The documentary 'Ángel Llorca. The last essay 'recalls the educational work of this teacher and teacher. A memory that begins in 1937 in El Perelló (Valencia), where Llorca writes his essay of the Family Communities of Education to which the orphans of war can be entrusted. Toso is sustained in the development of a school that banished an obsolete education from Spain that did not reach the majority of the population. On December 21, 1940, the Higher Commission for the Purification Records considered Ángel Llorca a dangerous teacher because of his relationship with the Free Institution of Education, for which he suffered a debugging process.
22.00 / The 2
Everything you want
Spain, 2010 (100 minutes). Director: Achero Mañas. Interpreters: Juan Diego Botto, José Luis Gómez, Lucía Fernández.
After the social portrait he drew The ball and the love song to the street theater elaborated in November, Achero Mañas kept seven years of silence as director. Too many without such a personal and risky filmmaker. Everything you want he enters a broken family because of the disappearance of the mother, in which the reticent father will have to take care of his four-year-old daughter. With minimal dramatic elements, Mañas manages emotions with devastating ability, draws characters as truthful as precise and creates a film that becomes, from its first sequences, a mirror of life.
22.00 / The 1
Anaju or Javy, new expulsion in 'OT 2020'
The fifth gala of OT 2020 will live a new expulsion: Anaju or Javy are the candidates this week to leave the Academy. On the other hand, all contestants will submit to the jury's verdict, which this time will not be attended by Natalia Jiménez, who will attend a concert in Costa Rica); It will be replaced by singer Ruth Lorenzo. In addition, this installment will feature performances by Nil Moliner, Dani Fernández and Gisela.
0.40 / Movistar Drama
A room with a view
A Room with a View. United Kingdom, 1985 (112 monkeys). Director: James Ivory. Interpreters: Helena Bonham-Carter, Maggie Smith, Julian Sands.
James Ivory, allied with his inseparable screenwriter Ruth Prawer Jhabvala, adapts the homonymous novel of his esteemed E. M. Foster. The beautiful images of the film follow a young British woman who will fall in love with the landscape of Florence and her romantic and passionate world. Ivory is right not to recreate the aestheticism that balks a good part of some of his films and fills this feature film with vitality, supported, of course, in a thorough work of setting, photography and costumes, but also drawing a conscientious portrait of characters from the that extracts as much emotion as vigor.