What to watch today on TV? | Monday, August 19, 2019 | TV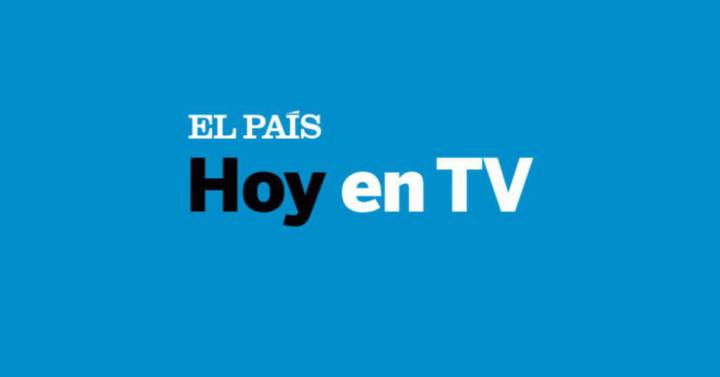 15.00 / Cinema Ñ
Disenchantment
Spain, 1976 (97 minutes). Director: Jaime Chávarri.
With more than 40 years of life, El disenchantment It is still one of the most radical and virulent films of Spanish cinema, a brutal barrage of images that studies family relationships, and a look at the darkest corners of human nature. His camera explores the turns of living in the family of the poet Leopoldo Panero (1909-1962) and scrutinizes the philias and phobias of his widow, Felicidad Blanc, and his three children, Juan Luis, Michi and Leopoldo María, who, with Total debtor, they play with their masks to unveil or hide their boggy family relationships. Disenchantment It is a drawing, of amazing cruelty, of a bourgeois family, but also a costume ball in which moments of unprecedented poetry appear, which proposes to the viewer an approach of love and hate to the characters he portrays.
22.30 / The Sixth
Spotlight
USA, 2015 (130 minutes). Director: Tom McCarthy. Interpreters: Michael Keaton, Mark Ruffalo, Rachel McAdams, Liev Schreiber.
Tom McCarthy had already shown his impeccable visual calligraphy and his amazing handling of emotions in two masterpieces like Cross roads Y The Visitor His work behind the camera magnifies this model of journalistic cinema, which recreates the absorbing investigation of journalists from The Boston Globe around the priestly pederasty and the consequent cover-up by his hierarchy. McCarthy draws a choral film that traps the personal life and work of its protagonists unaffected.
22.30 / DMAX
David Beriain investigates the Albanian mafia
The documentary series Clandestine, with David Beriain in front, he travels in this delivery to Albania. A country still somewhat unknown, located very close to major tourist destinations such as Greece, Italy and Croatia. Beriain investigates the functioning of the Albanian mafia, a very hermetic organization formed by family clans governed by an ancestral code of honor and revenge, which finds its greatest benefits in the arms and drug trade.
22.40 / Telecinco
A corpse waves the series 'The crossing'
Agitation grows in the series camp Crossing when the police find a corpse and a clear culprit among the refugees. However, for some, like Jude, the criminal is not so obvious. Today's double installment also tells how Diana, a woman who lives in an abandoned house, may be the key with which Jude and Nestor clarify the origin of the strange migration.
22.40 / The 1
Fifth day of separation in '7 days without them'
In the town of Bernuy, men face a new day without women and many begin to be closer to each other. In the delivery of this week of '7 days without them' it will also be seen how, in Almería, women take an excursion to the Tabernas desert that will culminate with a surprise: for the first time, they will have the opportunity to call home and talk with your families.
(tagsToTranslate) watch (t) tv (t) Monday, August 19, 2019 (t) disenchantment (t) virulent (t) virulent (t) look (t) family (t) bread (t) spotlight (t) magnificent (t) example (t) cinema (t) journalistic



Source link