What to watch today on TV? | Friday, February 28, 2020 | TV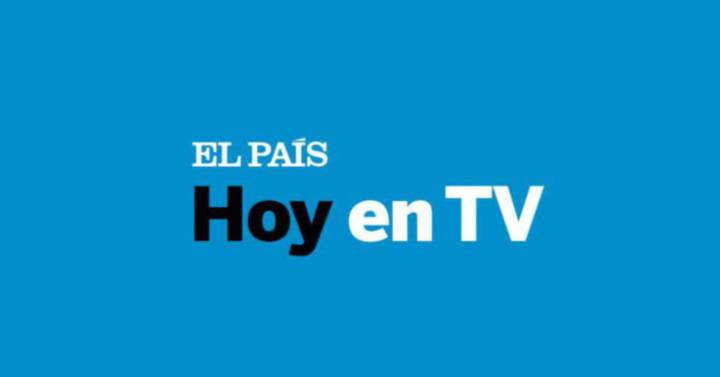 20.30 / The 2
'Cinema days' travel to the Berlinale
This week, Movie days He will be present at the Berlin Festival, which celebrates its 70th edition. With the godmother of this week, actress Mona Martínez, will review the most prominent releases of a billboard with titles such as The double plus fifteen, Queen of Hearts, The Invisible Man and the french Specials, written and directed by Oliver Nakache and Eric Toledano (Untouchable) and starring Vincent Cassel. In addition, an interview with the director of photography José Luis Alcaine, who has participated in Domino, the last film by Brian de Palma.
21.30 / The Sixth
'The Sixth column' analyzes Putin's power
A villain who does not respect human rights or a great leader who has returned dignity to his country? Tonight, the Sixth column issues a new analysis and research report entitled 'Putin: the bear comes out of the cave', a work that asks questions such as has Putin managed to return Russia to the top? Is the world prepared for this new Russia? Or is the hegemony of the West over?
21.30 / Movistar Comedy
'Serendipity'
United States, 2001 (90 minutes). Director: Peter Chelsom. Interpreters: John Cusack, Kate Beckinsale, Molly Shannon.
Romantic comedy, directed by the British Peter Chelsom (Society entanglements), about the force of destiny and about love at first sight that makes two people who meet casually end up longing only to meet again. Although his script is not a song to the imagination, the film is really nice.
22.00 / Movistar Releases
'Spider-Man: away from home'
Spider-Man: Far from home. United States, 2019 (129 minutes). Director: Jon Watts. Interpreters: Tom Holland, Samuel L. Jackson
When they investigate a strange cyclone that has swept through a Mexican town, Nick Furia and Maria Hill are surprised by the appearance of an unknown superhero. Peter Parker returns to the film costume of the popular Marvel character, now played, as in Spider-Man: Homecoming, for a more than correct Tom Holland. The rest, Tom Watts in the direction and a large and effective list of secondary as Zendaya, Samuel L. Jackson or Jake Gyllenhaal. An attractive date with the spirit of the character created in 1962 by Stan Lee (screenplay) and Steve Ditko (drawings).
22.00 / Telecinco
Gloria Camila, surprised at 'See you again'
He has been part of the 'envoys' team for two years To see you again, in charge of delivering a symbolic object to its recipient and inviting the protagonists of the different stories to the set. Now, Gloria Camila will attend the program as a guest, where she will receive a pleasant surprise and will be interviewed by Carlos Sobera. Together with his cousin Chema, his aunt Carmen, his father's younger sister, the former Ortega Cano, he will surprise him by sending him an emotional message. In his interview with Carlos Sobera, Gloria Camila, whose popularity has accompanied her since Rocío Jurado and Ortega Cano adopted her with her brother in 1999, she will discover for the first time on a television set her most intimate and personal facet, addressing her childhood , the death of his mother and his relationship with his brother José Fernando, among other issues.
22.10 / The 1
'Hangover in Las Vegas'
The hangover United States, 2009 (100 minutes). Director: Todd Phillips. Interpreters: Bradley Cooper, Ed Helms, Zach Galifianakis.
Entertaining comedy on the threshing theme of the wild bachelor parties in the style of American cinema. A box office tape that although it will not happen to the great history of the seventh art, it will make him laugh with some (few) of his funny gags.
22.10 / Antenna 3
Eighth gala of 'Your face sounds to me'
Contestants face a new challenge in this 'Special 30th anniversary of Antena 3' of Your face is familiar to me starting with Rocío Madrid with his imitation of Greta and Los Garbo; Jorge González dares with Betty la Fea; María Isabel faces the challenge of Passion of Hawks; Gemeliers will put themselves in the shoes of Pablo Pujol and Miguel Ángel Muñoz; El Monaguillo will see them with Nicky Jam and Nerea Rodríguez with Kylie Minogue; Mario Vaquerizo and the Blonde Nancys will be Los Manolos; Cristina Ramos will give everything as Rocío Jurado and Belinda Washington will do the same as Cher. The guest of the week, Irene Gil, winner of the latest edition of The voice Kidswill sing The colors in the windor as Tamara.
22.30 / The Sixth
Valencia, under study in 'Research team'
Valencia is the largest citrus orchard in Europe, the fields of this community produce more than three million tons a year, but the future of this basic fruit of our diet is in danger. Tonight, Research team issues the report titled 'SOS Orange'. Gloria Serra reporters travel to Valencia to investigate the situation of the orange, discover that farmers are in a critical situation because of the low price at which they buy oranges, why do they buy them so cheap? The program investigates another of the factors that threaten Valencian orange. In the middle of the campaign we find that orange is being sold in supermarkets from South Africa. How is that possible?
22.52 / Fox Life
'In his shoes'
In her shoes. United States, 2005 (130 minutes). Director: Curtis Hanson. Interpreters: Cameron Díaz, Toni Collette, Shirley MacLaine, Mark Feuerstein.
Two sisters of very different personality – one beautiful but really silly and the other as physically ungrateful as intelligent – focus the attention of this conventional story on dreams of triumph and family relationships. The best, the good work of the always effective Toni Collette.
22.56 / 0 #
'The great adventure of Mortadelo and Filemón'
Spain, 2003 (102 minutes). Director: Javier Fesser. Interpreters: Benito Porcino, Pepe Viyuela, Dominique Pinon, Paco Sagarzazu.
From the thousand times revised comic books by Francisco Ibáñez, creator in 1958 of this unusual and already mythical couple of agents of the TIA, and after writing an ingenious script that keeps alive the original spirit of the comics, Javier Fesser – director of the newly released Champions, the last success of Spanish cinema- filmed this fun and crazy comedy, which won five Goya awards. With some accurate and necessary brushstrokes of humor humor, Mortadelo (questioned by Benito Porcino) and Filemón (hilarious Pepe Viyuela) will have to recover a dangerous invention of Dr. Bacterio that has fallen into the hands of a peculiar dictator. The best in the good overall tone are its spectacular visual effects.
23.30 / TCM
'And Your Mother Too'
Mexico-United States, 2001 (101 minutes). Director: Alfonso Cuarón. Interpreters: Maribel Verdú, Gael García Bernal, Diego Luna.
Alfonso Cuarón returns to his native country to shoot an emotional journey with a realistic tone that bases part of his charm on the work of his three main actors. This trio, faced with the need for a change of life, is heading towards the coast without a definite direction, in an adventure that will be decisive in their lives and where innocence, sexuality and friendship enter unexpected conflict. Prize for the best screenplay at the Venice Film Festival.
23.45 / The 1
'Hitch, league specialist'
Hitch United States, 2005 (115 minutes). Director: Andy Tennant. Interpreters: Will Smith, Eva Mendes, Amber Valletta.
Romantic comedy shot as a show vehicle for Will Smith. This time he gets into the skin of an expert in sentimental relationships to whom everything smiles in life. But soon this seduction professional ceases to be when its own feelings are at stake. Nice.