What to watch today on TV? | Friday, February 14, 2020 | TV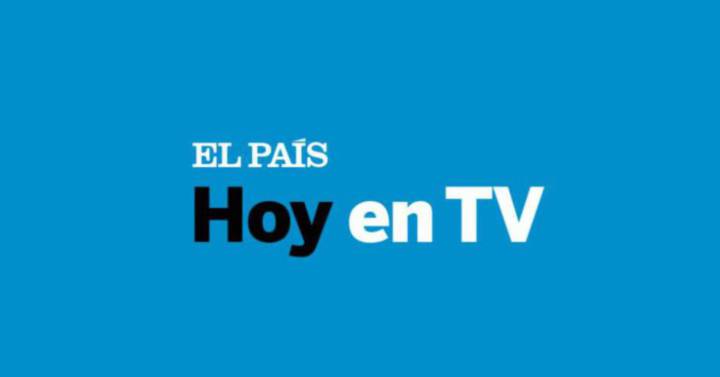 9.00 / Movistar +
Third season of 'Shame'
Movistar + opens a new season, the third, of Shame, his most original comedy, created by Álvaro Fernández-Armero and Juan Cavestany and starring Javier Gutiérrez and Malena Alterio. The series, winner of four Feroz Awards in addition to the Silver Frames and the prize of the Union of Actors and Actresses for Malena Alterio, have six new episodes in which shame reaches a national dimension. Jesus becomes famous due to a blunder with his adopted son Yusuf. A great event that will place its protagonists in more extreme situations, and that will be the beginning of a more complex, addictive and enjoyable plot, that opens up to new genres such as thriller.
15.15 / COSMO
Romantic marathon on Valentine's Day
Love comes to COSMO. On Valentine's Day, the channel presents a marathon of romantic cinema. Passion and desire are the protagonists of a program designed to celebrate love. The channel will broadcast a film selection for Valentine's Day with titles such as Eternally engaged, My best friend's wedding, Wimbledon: Love is at stake, Blind date, Water for elephants Y Beyond hate.
16.25 / The 1
'Central Market' meets 100 chapters
La 1 desktop fiction starring Antonio Garrido, Begoña Maestre, Jesús Olmedo and Lola Marceli, Central Market, celebrates this Friday, Valentine's Day, 100 episodes in La 1. Its one hundred broadcasts coincide with an episode that will bring many and intense surprises to the spectators: Celia's revelation about her relationship with Elijah; and … a crime. How will both facts affect fictional characters? In the latest installments of Central Market, the spectators have witnessed how Adela and Elías have turned their divorce into a pitched battle; and how the latter has been associated with an unscrupulous and very dangerous businessman, as will be seen in this chapter.
20.30 / The 2
María Valverde, godmother of 'Cinema Days'
Movie days review the highlights of the week – 'Casanova, his last love', 'Synonyms',' Love is in the water ',' The egg of the dinosaur 'and' You go to my head 'and' Until the wedding separate us'– from the hand of María Valverde, who will also talk about her philias and her phobias, her hidden pleasures and her career. The third installment dedicated to Federico Fellini in his centenary, Terry Gilliam's favorite sequence, recommendations, news to watch home theater, 'Planet cinema', or 'The favorite sequence', complete this week's program.
21.00 / Movistar LaLiga
Valencia receives in Liga Atlético
This new league day opens with a whole national football classic, a Valencia-Atlético de Madrid. So much for the team that directs Albert Celades, seventh in the classification table and after losing in the Cup against Granada, as for Atlético de Madrid de Simeone, who beat the Andalusians last day by the minimum, the three points in Game are basic to continue in the fight for European positions.
21.30 / The Sixth
The agonizing field, in 'laSexta column'
Farmers take the streets to demand fairer prices and the government is committed to increasing its profitability Who wins in the chain that unites the farmer with the consumer? Tonight, the Sixth column undertake a route through a dying field. The depopulation that chokes much of the national territory is aggravated by broken promises of employment and revitalization. And also for the tariffs of Donald Trump. Why does their commercial war against the world threaten our farmers with death? The survival of our ecosystems. The prices we will pay to eat. And slave labor to grow some products. Can we avoid the death of the countryside?
22.00 / Movistar Releases
'Rocketman'
United Kingdom, 2019 (121 minutes). Director: Dexter Fletcher. Int .: Taron Egerton, Jamie Bell, Richard Madden.
Musician Elton John enters a therapy room with one of his extravagant outfits. It is al. Coholic, cocaine, sex addict, bulimic, compulsive shopper and also has problems with marijuana, anxiolytics and anger. To begin your healing, remember your life. Premiered at the 2019 Cannes Film Festival with a great ovation, this sincere, funny and emotional story is presented that tells the life of the great Elton John (very worked the interpretation of a credible Taron Egerton) through his own songs. Winner of the Oscar and the Golden Globe for the best song (I'm gonna love me again, by Elton John and Bernie Taupin).
22.00 / Telecinco
'My house is yours receive María Jiménez
Bertín Osborne returns to the Cadiz town of Chiclana de la Frontera to meet up with María Jiménez. Clothed by her family and a group of friends, the Sevillian artist will comment with her particular sense of humor how she experienced her operation due to an intestinal obstruction, her long hospital stay and her rapid recovery in the last installment of the season of My house is yours . The party begins with the arrival of the singers Pitingo and Miguel Poveda carrying with them a pot of cabbage for lunch. Pitingo recalls funny anecdotes about his first trip to the United States and how he was hired for a surprise performance before the Obama family. Meanwhile, Poveda surprises her mother, an unconditional follower of María Jiménez, inviting her to join the celebration. The Barcelona-born cantaor confesses to Bertín that his house never missed the music of the artist and how he got excited when she cried when she saw him sing for the first time.
22.10 / The 1
'Battleship'
United States, 2012 (130 minutes). Director: Peter Berg. Interpreters: Taylor Kitsch, Brooklyn Decker, Liam Neeson, Rihanna.
The popular board game Sink the float becomes a film by the work and grace of Peter Berg (Hancock), Only now the battle will be between the US Navy and an alien fleet. Action by land, sea and air for a story that subordinates everything, including interpretations, to its spectacular visual pyrotechnics.
22.10 / Antenna 3
More show on 'Your face sounds to me'
True to your Friday night appointment comes a new installment of Your face is familiar to me. The contestants continue to surprise the public gala after gala. Gemeliers will be the Jonas Brothers; El Monaguillo will dare with Son Goku; Rocío Madrid will imitate Amaya Saizar; Jorge González as Stevie Wonder; Belinda Washington in the skin of Rosana; Mario Vaquerizo acting as David Civera; María Isabel as Lola Indigo; Nerea Rodríguez imitating Pedrito Fernández and Cristina Ramos in the voice of Demi Lovato. The guest of the night will be Gerónimo Rauch, who will dare with an imitation of Freddie Mercury.
22.15 / The 2
'The lame dove'
Spain, 1995 (108 m.). Dir .: Jaime de Armiñán. Int .: María Barranco, Carmen Maura, Francisco Rabal, Joaquín Kremel, Valeriano Andrés, Amparo Baró, Miguel Ángel Muñoz.
After 35 years of professional experience, Jaime de Armiñán directs a foreign text, specifically the homonymous novel by Eduardo Mendicutti. The film recounts the emotional awakening of a 10-year-old boy (Miguel Ángel Muñoz) who, by medical prescription, must spend the summer in Cádiz at his grandparents' house. A series of extravagant characters will parade ahead of their eyes. In short, the typical movie of teenage awakenings that, despite having a good interpretive cast and obtaining a nomination for the Goya Awards (best adapted screenplay), is shown in the most bland.
22.30 / The Sixth
Disappearances in 'Research team'
The disappearance of a 54-year-old Basque computer scientist, after meeting a woman with whom he contacts through Badoo, is the starting point for 'Dangerous appointments'. This Friday Research team inquire into that and two other complaints of a businessman and a truck driver, violently assaulted and tortured to obtain the codes of their cards. In all cases, they are attracted to the same person who promises them an unforgettable night in a town in Zaragoza. The program presented by Gloria Serra reconstructs the steps taken by the police to identify the members of an organized group: a young Venezuelan, who acts as a hook, and two men with numerous police records. The finding of the body of the Basque computer scientist will reveal key in the outcome of the investigation.
0.20 / Movistar Releases
'Bohemian Rhapsody'
United Kingdom, 2018 (134 minutes). Director: Bryan Singer. Interpreters: Rami Malek, Joseph Mazzello, Ben Hardy.
After directing several installments of the saga X Men, Bryan Singer performed this Oscar-winning (best actor for Rami Malek, editing, sound editing and sound mixing) biopic about Freddie Mercury and Queen, his mythical band. Essential for the unconditional of the British group.
1.55 / Paramount Channel
'Lucia and sex'
Spain, 2001 (122 minutes). Director: Julio Medem. Interpreters: Paza Vega, Tristán Ulloa, Najwa Nimri.
Medem returns to show his original way of watching cinema in this film, which speaks of love and death, sex and lack of communication, loneliness and creation. The action is located on an island in the Mediterranean where the protagonist begins to discover the most murky corners of the past of her missing boyfriend, a writer with whom she has lived for six years. For the lead role, Medem had Paz Vega, awarded a Goya.