What to watch today on TV? | Friday, August 16, 2019 | TV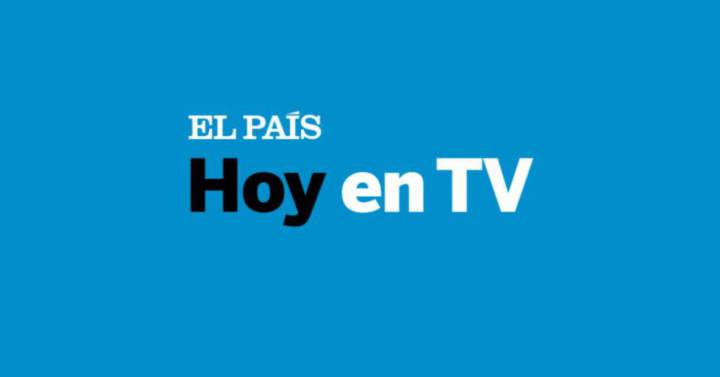 16.00 / Paramount Network
The river of life
And a River Runs Trought It. USA, 1992 (123 minutes). Director: Robert Redford. Interpreters: Craig Sheffer, Brad Pitt, Tom Skerritt.
In his third film as director, Robert Redford flaunts sensitivity. The river of life is a portrait of two brothers of opposite personalities, united by the passion for fishing understood as a way of facing the world. A work of subtle staging, which grows thanks to honest and emotional images, crossed by beautiful poetic outbursts.
17.30 / # 0
The goonies
United States, 1985 (105 minutes). Director: Richard Donner. Interpreters: Josh Brolin, Sean Astin, Jeff Cohen.
The goonies It remains as an icon of the youth cinema of the eighties: Spielberg as producer and Richard Donner behind the camera propose a film that retains its freshness and accumulates frantic adventures next to a group of children who pursue a hidden treasure. They already want many blockbusters to achieve their impudence and effectiveness.
17.30 / Travel
The great urban parks of Europe
Travel issues a new installment of the documentary series The most beautiful urban parks in Europe, that crosses the continent in search of the green backwaters that are in its most important cities. This week, the series enters Paris to visit the Tuileries and the Luxembourg Gardens. An exploration that takes you to the city center, next to the Louvre museum and the Seine river, in a space full of beautiful statues, geometric shapes and strict lines, which is an example of the classic French landscape architecture.
21.00 / Movistar LaLiga
Football returns: Athletic receives Barcelona
The football league starts up. Today the first match of the first day of the championship is celebrated, in which Athletic receives Barcelona in San Mamés. A good opportunity to calibrate the state of form of both teams and, especially, the incorporations of the Catalans, who have four highs this season: De Jong, Neto, Griezmann and Junior.
22.10 / The 1
'Not today, tomorrow' closes its season
With Santiago Segura as master of ceremonies, space Not today, tomorrow says goodbye with a delivery full of humor and parodies, like the one that will show Esperanza Aguirre and José Bono on the island of the program Survivors It will also show a restaurant in which the most important thing is to upload photos of the dishes to the networks, dump your humor in a new cycling team in La Vuelta with a peculiar sponsor and will feature one of its most emblematic characters, 'El Coach de Cinch'.
22.30 / Neox
Open until dawn
From Dusk Till Dawn. USA, 1996 (105 minutes). Dir .: Robert Rodríguez. Interpreters: George Clooney, Quentin Tarantino, Harvey Keitel, Juliette Lewis.
Robert Rodríguez and his friend Tarantino join forces to create an inordinate and thug movie. Open until dawn start as a thriller and, mediated by its footage, it is introduced by surprise in the fields of vampire terror. Of course, eager to spree.
(tagsToTranslate) watch (t) tv (t) Friday, August 16, 2019 (t) river (t) life (t) drama (t) vitalist (t) film (t) robert redford (t) athletic-barcelona ( t) first (t) match (t) new (t) new (t) season (t) league



Source link