What to watch on television today? Lola and Diego solve their bonfire in 'The island of temptations' in front of the shame of María in 'Cuéntame'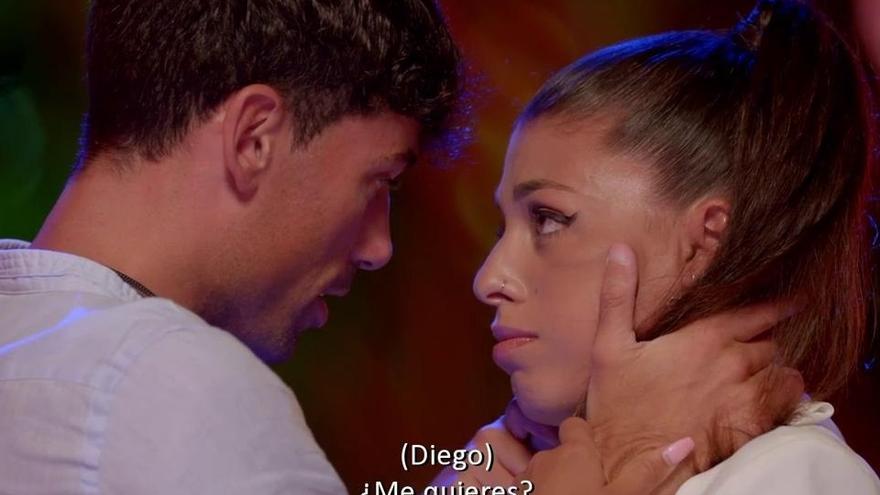 Mediaset continues to be committed to the semifinals of this edition of the Copa del Rey. Cuatro broadcasts tonight, starting at 9:00 p.m., the return match between Levante and Athletic Bilbao at the Ciudad de Valencia Stadium. Both teams' options to qualify for the final still stand after the 1-1 draw in the first leg.
You can check the television schedule here.
The 1 from TVE premieres tonight (10:05 pm) a new chapter of season 21 of 'Tell me how it happened'. In this installment, shame will be the main feeling that María will feel, in 1992, when she sees how the neighborhood appears covered with photos of her naked. Mercedes and Antonio are on their way to the Seville Expo. He with the enthusiasm that characterizes him, but she cannot get the photos of her daughter out of her head.
In Antenna 3, from 9:45 p.m., Pablo Motorcycles gets back in front of 'The anthill'. The interview program receives the visit of Kira Miró, Pablo Puyol and Jorge Brazález, three of the contestants of the first edition of 'The challenge', the contest that every Friday conquers the prime time of Antena 3. The three of them will tell us about their experience in this program that has put their capacities to the limit when facing difficult tests and how they face the final stretch of it.
At 10:00 p.m., the third edition of 'The island of temptations' returns to Telecinco with a new gala in which Lola and Diego will experience the outcome of their confrontational bonfire. At the end of the intense meeting, both will have to make an important decision: continue with their experience separately in the villas or put an end to their participation in 'The Island of Temptations'.
What's more, the sixth will issue this Thursday (10:30 p.m.) a new pass from 'Superman returns: The return', a film starring Brandon Routh, Kate Bosworth and Kevin Spacey. After several years of mysterious absence, the superhero returns to Earth, but an old enemy tries to take away his powers. Trying to protect the world from massive destruction, Superman embarks on an epic adventure of redemption that takes him from the depths of the ocean to the most remote regions of space.