What to watch on television today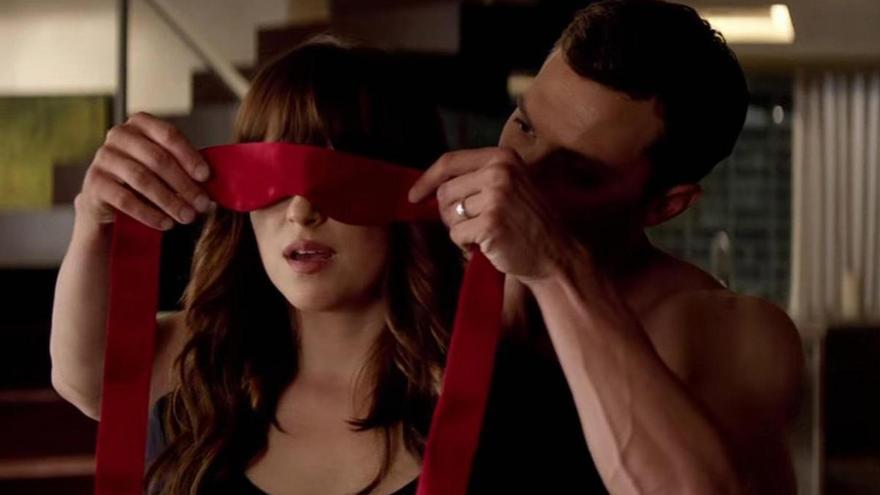 The movie theater and the current affairs programs are the main proposals of the generalist channels for prime time this Saturday, February 13. Starting at 10:05 p.m., La 1 issues a new '50 shades of gray', film starring Dakota Johnson and Jamie Dornan in which a college student is impressed by the extraordinary attractiveness of Christian Gray, a 27-year-old millionaire. The inexperienced and innocent Ana tries to forget it, but cannot. When the couple finally enters into a passionate relationship, Ana is surprised by Grey's peculiar erotic practices, while discovering the limits of her darkest desires.
'Assault on Paris' is Antena 3's bet for Saturday night (10:10 pm. Michael Mason (Richard Madden) is an American pickpocket living in Paris who suddenly finds himself in the hands of the CIA when he steals a bag containing more than a portfolio. Sean Briar (Idris Elba), the agent on the case, soon realizes that Michael is just a pawn in a large criminal conspiracy. Briar then decides to recruit Michael to help him unmask and fight this network of corruption.
Cuatro also opts tonight (22:00 hours) for the cinema with the new pass of 'Terminator Salvation'. This is the new installment of the Terminator saga, which takes place in 2018, after the day of the Final Judgment. John Connor (Christian Bale) is the man destined to lead the human resistance against Skynet and his army of Terminators. But Connor's life is altered by the appearance of Marcus Wright (Sam Worthington), a stranger who claims to have been on death row and to have met his father (Anton Yelchin).
For its part, Telecinco maintains its usual delivery of 'Saturday Deluxe'. On this occasion, Mayte Zaldívar will face the questions of the collaborators of the program presented by Jorge Javier Vázquez, drawing her own artillery against Isabel Pantoja: "She went through taking my husband, went through taking my life and I went through jail , but so did she. Julián Muñoz did not teach this lady anything she did not know how to do. "
Furthermore, on laSexta, Iñaki López interviews Antonio García Ferreras tonight (9:00 p.m.) Y Ana Pastor on the eve of the Catalan election day. Juan Echanove, Arturo Valls, Carlos Latre, Carmen Enríquez, Rocío Vidal (Schrodinger's cat), Boticaria García and Luis Quevedo will also be interviewed on the Atresmedia Televisión program on the green network.