What to see today October 22 on television ?: The blind auditions end in 'La voz' and an enigmatic chess player challenges Risto Mejide in 'Got Talent'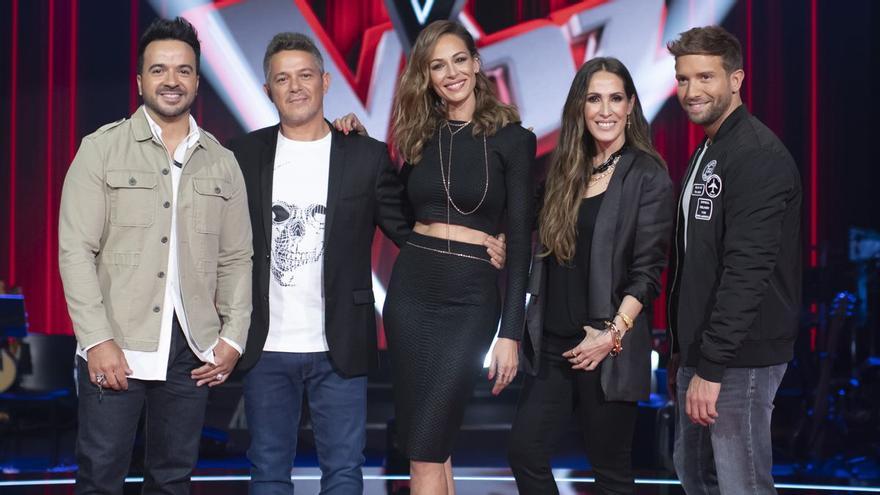 Antenna 3 broadcasts tonight (10:10 pm) the sixth and last installment of 'La voz' blind auditions. On this occasion, the four coaches will complete their respective teams with some of the new talents that will take the stage. At the moment, Alejandro Sanz has a team with 13 of the 14 possible voices, followed by Luis Fonsi with 12. For their part, Malú and Pablo Alborán have the fewest talents with a total of 11.
For its part, a new gala of the seventh season of 'Got Talent Spain' arrives tonight at Telecinco (10pm). With his body and face completely covered by a checkered disguise, the Enigma King offers 100 euros in the streets of Madrid to whoever manages to win a game of chess. He accumulates tens of thousands of followers on social networks, has revolutionized the world of chess and leads a double life to safeguard his identity, a secret that could be revealed in this installment, since the mysterious character will agree to remove his mask if Risto Mejide wins him a game that, in addition, will play blind.
'Investigation Team' returns tonight (9:30 p.m.) to the sixth. On this occasion, the program presented by Gloria Serra will analyze the secrets of rice. Every year that passes we consume 8% more rice, but at the same time, its cultivated area in Spain does not stop decreasing. Do we know what type of rice we are consuming and where does it come from?
Four bets tonight (10:15 pm) for a new installment of 'In the spotlight'. Verónica Dulanto and Boro Barber investigate in this report what are the main foundations of raw food and if this way of eating involves health risks. For this, they will have testimonies from various experts in the field, as well as from a mother whose child suffers from a disease that could derive from the consumption of raw milk during pregnancy.
What's more, The 1 of TVE bet on a new 'Final Decision' pass (10:10 pm). Sonny Weaver Jr. (Costner), general manager of the Cleveland Browns, tries to sign number one for his football team. The decision you are going to make involves sacrifices that can affect your personal and professional life and, in addition, it can mean a big change in the lives of a group of young people who dream of playing in the NFL.