What to see today, November 20 on television ?: Isabel Torres and Carmen Borrego's polygraph, the assets of 'Deluxe' in her battle against 'La voz'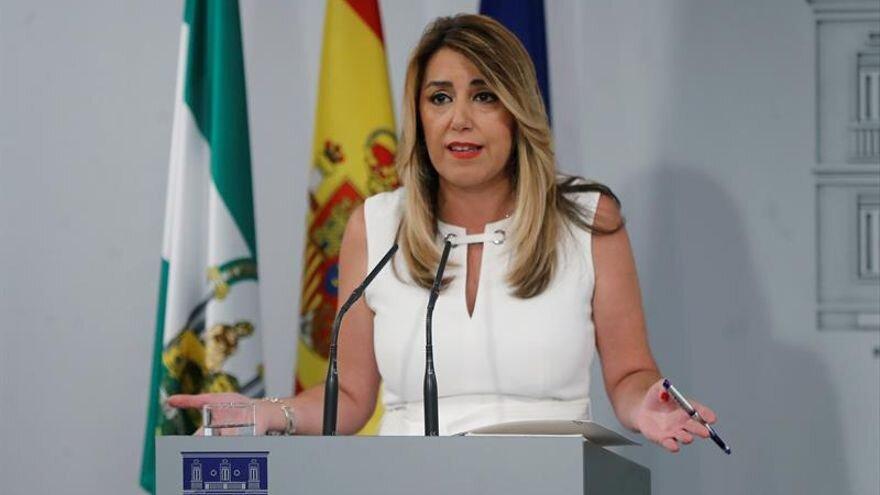 'La voz' returns tonight (10pm) to Antena 3 with its 'Final Assault', the gala in which the last participants who will have a place in the Final Phase will be decided. With eight qualified already, each of the coaches has three talents in the Red Zone, but only two of them will continue in the program.
A new installment of the 'Deluxe' arrives tonight (22:00 hours) at Telecinco. After sharing this Monday with her followers that they have given her two months to live after a long fight against lung cancer, Isabel Torres will be interviewed in the program produced by La Fábrica de la Tele. In addition, Carmen Borrego will undergo a polygraph test.
Susana Díaz, in "laSexta Noche"
For its part, laSexta broadcasts tonight (9:00 p.m.) a new installment of 'laSexta Noche'. This week, José Yélamo and Verónica Sanz will interview the former president of Andalusia, Susana diaz, and the former Minister of Education, Culture and Sports, José Ignacio Wert. In addition, the space will be very aware of the situation of the volcano on La Palma when two months have passed since it erupted.
The 1 of TVE returns to bet tonight (22:05 hours) for the cinema with the emission of 'The stranger that there is in you'. Erica Bain (Jodie Foster) is a New York radio host whose life takes a dramatic turn when one night, in the middle of the street, she and her fiancé (Naveen Andrews) are brutally beaten as a result of which he dies. Unable to overcome the tragedy, Erica continues to prowl the area where they were attacked, looking for clues that will lead her to those responsible. A police officer (Terrence Howard) senses his intentions and tries to prevent justice from being taken into his own hands.
In addition, a new pass of 'Jumanji: Welcome to the jungle' arrives tonight (10:15 p.m.) to the prime time of Cuatro. Four teenagers are sucked into a video game, in which they become avatars of archetypal characters. There they will live multiple adventures, while they look for how to get out of there to return to their world.