What to see today, November 18 on television ?: Isabel Rábago and Cristina Porta risk being sent off in 'Secret Story', which receives a visit from Tom Brusse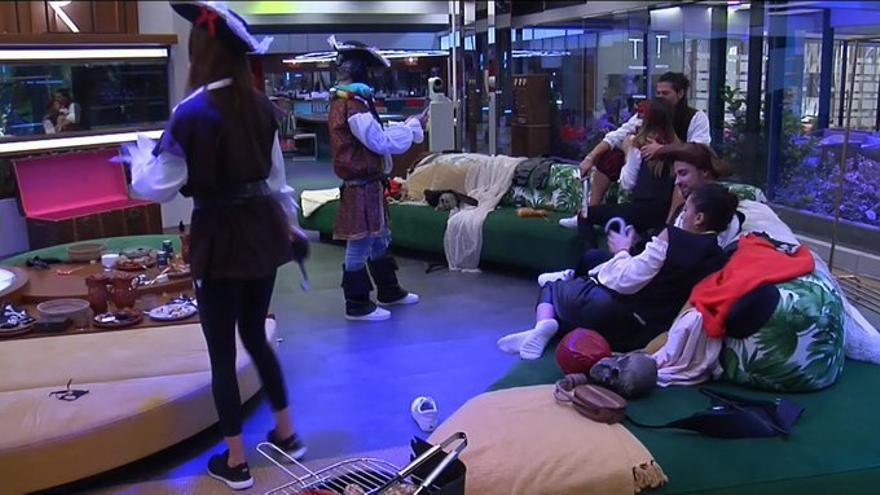 'HIT', the series set in the educational world, returns (10:40 p.m.) to La 1 de TVE with a new chapter of its second season. On this occasion, Jota has made a blind date in the capital and is very excited and nervous waiting for the moment to meet that mysterious boy. However, everything will turn out to be a trap created by Isi that will lead to a homophobic aggression with serious consequences.
A new expulsion will take place tonight at the tenth gala of 'Secret Story' (22:00 hours) on Telecinco. After Luca achieved salvation, Isabel Rábago and Cristina Porta risk their continuity in their eleventh gala. The one chosen by the spectators will leave the contest and will move to the set to address the highlights of her passage through the house in an interview. In addition, Tom Brusse will visit the house in an evening that will host a new round of nominations.
Antena 3 broadcasts tonight (10:45 pm) a new screening of 'Subzero Revenge' in 'El peliculón'. A snowplow driver leads a quiet life until the murder of his son causes him to become embroiled in a war between drug traffickers. With nothing to lose and using his hunting skills, he will undertake his revenge step by step without arousing the slightest suspicion.
Íker Jiménez and the trial of bitcoins
Four opts tonight (10:50 p.m.) for a new installment of 'Horizon'. The space presented by Iker Jiménez will analyze the litigation that is taking place in a Miami court to determine the true identity of the creator of bitcoin, considered the trial of the century, together with Pedro Baños, a colonel in the Army and one of the greatest experts in geopolitics of the national panorama; and Ángel Niño Quesada, delegate councilor for Innovation and Entrepreneurship of the Madrid City Council.
In addition, laSexta premieres tonight (10:30 pm) two new chapters of 'The Lewinsky case', Ryan Murphy's new series. The fiction explores the crisis that led to the first impeachment of a US president in more than a century. During the Bill Clinton administration in the nineties, Monica Lewinsky, Linda Tripp and Paula Jones will be the three voices and protagonists of 'The Lewinsky Affair': a story through the eyes of women who were at the center of events.