What to see today, November 17 on television ?: 'The island of temptations 4' lives its first bonfire and 'Blood ties' pays tribute to Los del Río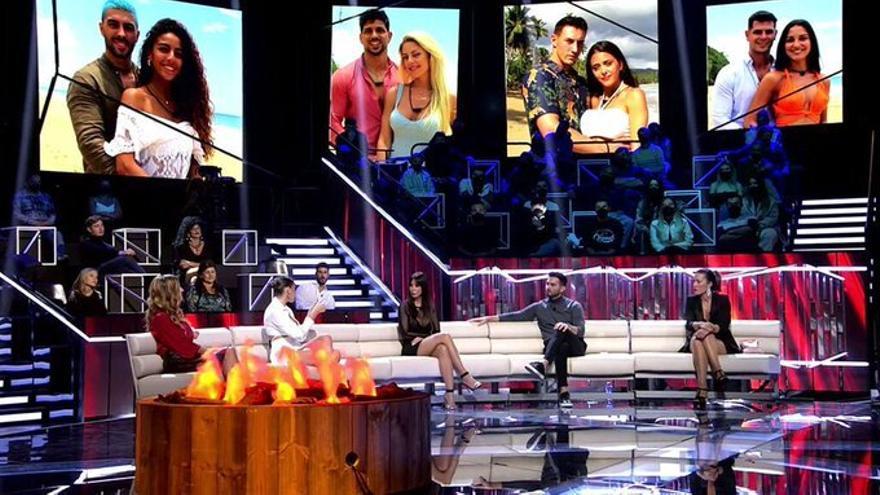 Telecinco broadcasts tonight (10pm) the second gala of 'The island of temptations 4'. The first appointments and celebrations in both towns have generated the first approaches and connections. The most outstanding images of what happened with the boys will be viewed by their partners in the first bonfire ceremony. Previously, Sandra Barneda accesses both villas to show some details of the first two nights of coexistence, which destabilizes the confidence of some of the protagonists of Villa Paraíso and causes a change of attitude in the residents of Villa Playa, who choose to leave carry.
Los del Río stars tonight in the new installment of 'Lazos de Sangre' (10:40 p.m.). On this occasion, the program will review the trajectory of the musical duo that has the best-selling song in Spain and the second that has been the longest on charts such as Billboard. An installment in which the story of Antonio and Rafael, who are turning 60 on stage, will be known. Later, Francisco Rivera, Norma Duval, Paloma García Pelayo, José Miguel Fernández Sastrón and Joaquín Hurtado will pay tribute to them in the debate presented by Boris Izaguirre.
laSexta bets tonight for a new special installment of 'The objective' (10:30 pm). On this occasion, the program team travels to La Palma two months after the eruption of the Cumbre Vieja volcano. From the Canary Island, Ana Pastor will be with the protagonists of these 60 days in which La Palma has been declared a catastrophic zone due to the influence of the volcano.
For its part, # 0 of Movistar + broadcasts tonight (10:05 pm) a new installment of 'Milá vs. Mila '. In this installment, Joan Manuel Serrat will sit down with Mercedes Milá to remember the past and talk about her evolution in the vital and professional plane in recent decades, taking as a reference the interview he did years ago on TVE.
Antena 3 broadcasts tonight (10:45 pm) a new chapter of 'ACI: High Intellectual Capacity'. In this installment entitled 'Hep and soy', Alex Viniali, a member of a group of violent supporters of the Lille team, is found dead in a football locker room. Théa, Morgane's daughter, helps investigators solve this case, as an intern at the DIPJ for a few days.
In addition, a new program of 'Everything is true' occupies the prime time of Cuatro (10:50 pm). The program presented by Risto Mejide and Marta Flich will address new current affairs and social interest through research work prepared by a team of journalists, with interviews, connections and the analysis of experts and collaborators.