What to see today November 16 on television ?: Chenoa, Patricia Conde and Bibiana Fernández visit 'La noche D' and 'Secret Story' saves one of its nominees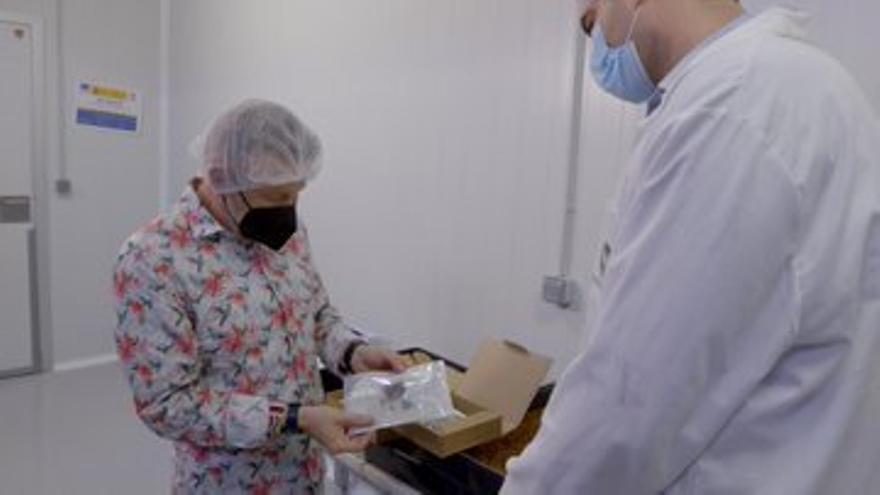 'La noche D' returns tonight (At 22:35 hours) to La 1 de TVE with a new installment of its second season. On this occasion, Chenoa, Florentino Fernández, Patricia Conde, Bibiana Fernández and Paco Tous will be the new guests of the program presented by Dani Rovira, who will discover the moments when they were higher in their career and how they have managed to live with success and fame.
Telecinco bets tonight for a new gala of 'Secret Story: Countdown' (22:00 hours). On this occasion, one of the three nominees (Luca, Cristina Porta and Isabel Rábago) will be saved from expulsion in the new gala presented by Carlos Sobera. In addition, Julen and Isabel will have a face-to-face meeting to resolve the bet on the participant's secret and learn about the future of its nine spheres, which could place Julen at the forefront of the game with 11 balls if his bet is correct.
Edible insects will be the focus of the new installment of 'Are you going to eat it?' in laSexta (10:30 p.m.). On this occasion, Alberto Chicote will see how the Spanish geography is being populated with insect farms, at least a hundred now and the planned creation of 4,200 companies with a turnover of 350 million euros. The cook will go out to give Spanish consumers who have not yet tasted the insects allowed to taste. And he will ask face-to-face explanations from those who irresponsibly sell prohibited critters and restaurateurs who serve them at their tables, shamelessly acknowledging that they are feeding illegal and out-of-control insects.
Antena 3 bet tonight (10:45 pm) a new episode of 'Inocentes'. As Safiye dedicates herself to making İnci's life miserable, a surprise from Naci rekindles the emotions she tries to suppress. But Safiye is determined to resist. Furthermore, Hikmet's confusion provokes a new crisis between İnci and Safiye, disrupting Gülben's attempts to maintain balance at home.
In addition, two new chapters of 'The good doctor reaches the first time of Cuatro (10:50 p.m.). On this occasion, when Dr. Shaun Murphy confesses his feelings, the result may not be as desired. Meanwhile, the young surgeon at St. Bonaventure Hospital becomes obsessed as he performs an autopsy on an unidentified woman's body. On the other hand, doctors Claire Browne, Morgan Reznik and Marcus Andrews treat a medical student who suffers from a mysterious personality disorder.