What time does 'The Walking Dead: World Beyond' premiere?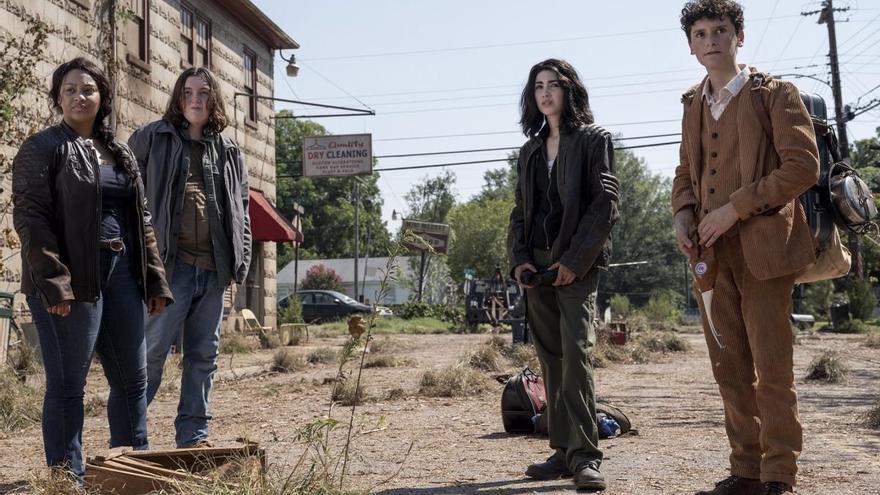 He return of 'The Walking Dead' will be accompanied by the debut of new spin-off from the zombie series. Right after the broadcast of the sixteenth episode of the tenth season, the first chapter of 'The Walking Dead: World Beyond', Sunday, October 4. Being an event, what time does it open?
Unlike its mother series, 'World Beyond' will be broadcast by AMC both in Spain, Latin America and the United States and will be simultaneous in all cases (In Spanish-speaking countries it will be in the original version with subtitles). For example in AMC Spain, fans of the zombie saga will be able to see the first episode during the early morning of October 5 at 04:30 hours.
Although in Hispanic-American countries, 'World Beyond' will be seen on AMC Latin America, each region has a different time zone, which will cause the broadcast to change depending on the country and geographical area. AMC has four different signals in Spanish for the entire subcontinent.
For those who have the Mexico Signal, they will enjoy the episode at 9:30 p.m. Those who have the Colombia Signal will also see the episode at the same time. For the public that has the Panregional Signal, which broadcasts for Chile, Peru, Ecuador, Bolivia, Venezuela, Central America, the Dominican Republic and the Caribbean, the time will depend on the time zones of Buenos Aires, Santiago, Caracas and Lima.
With which, for those who have the Lima schedule, they will see 'World Beyond' at 9:30 p.m., those who are governed by the Caracas schedule, it will be at 10:30 p.m. and those who have Santiago and Buenos Aires, They will see it at 11:30 p.m. Spectators who have the South Signal, which is for Argentina, Paraguay and Uruguay, are also governed by the Buenos Aires schedule.
'The Walking Dead: World Beyond' is the second spin-off of the franchise. The new series follows in the footsteps of the first generation born into the surviving civilization of the post-apocalyptic world.