What movie did Camera refuse to make and now regrets? 'El Hormiguero' reveals it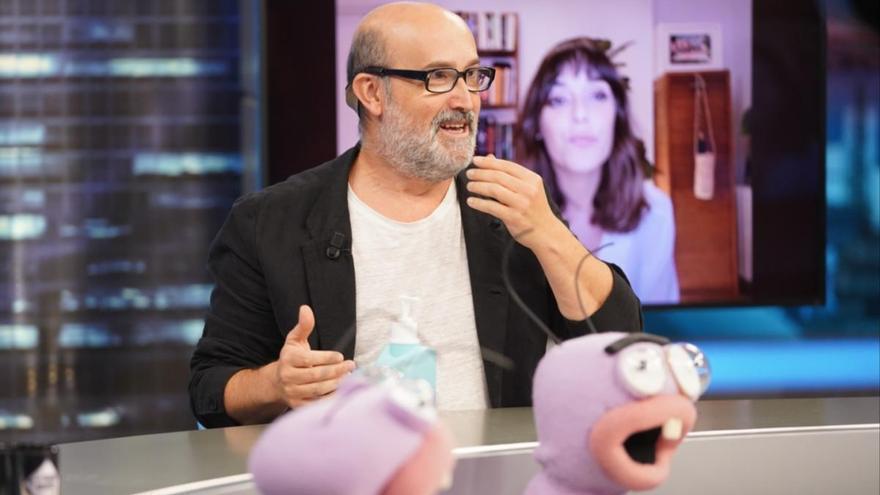 The set of 'The Hormiguero' received this Wednesday two very special guests: Javier Cámara and Belén Cuesta, who had to enter by video call after having contact with a person infected with coronavirus. They both presented their new movie, the comedy 'Sentimental' by Cesc Gay which will premiere this October 30.
Despite the absence of the actress on set, both played with Trancas and Barrancas in a fun test that consisted of guessing unexpected things about the other and thus checking how much they know each other. And among all the questions, the following about the actor stood out: "What movie did Javier refuse to make and now regrets?".
The answers were: 'Pan's labyrinth', 'The impossible' and '8 Basque surnames'. Cuesta, who was part of the cast of the sequel to the film starring Dani Rovira, the movie was right his partner had rejected: 'Pan's Labyrinth'.
And, as the Chamber himself explained, he did not understand anything when he read the script for Guillermo del Toro's film: "I read it and said 'what a strange story'. That happens to me a lot with plays, which I read, they don't convince me and then I see them on stage and they seem wonderful to me. With the cinema normally it doesn't happen to me, but I have not done much horror genre and on paper I did not see it".
However, once he saw the result, the actor regretted not having accepted the role. "When I saw her I said 'and how did I say no to this? What a beautiful thing. ' I called my agent and asked them how I had not accepted the role, and they told me that they did not know either and that is why they had insisted. But of course, a butterfly, an elf … he didn't understand anything. Those things happen to me, I'm a basic"he said in disappointment.