What is the European Super League? How many teams, format of the competition, who runs it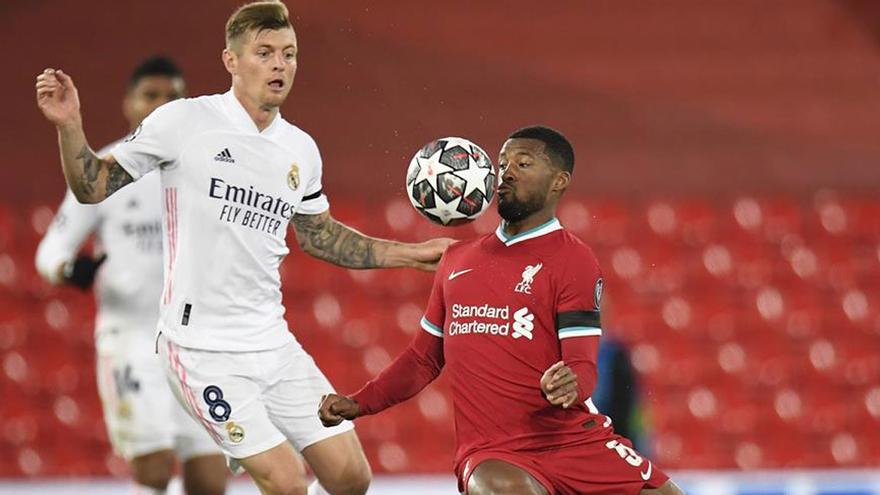 The Super league It is a semi-closed European competition launched this Monday by twelve major clubs on the continent, including Real Madrid, Barcelona and Atlético de Madrid, and to which they are directly opposed both UEFA and FIFA, as well as the main leagues and national federations.
These are some of the data that are known so far about this tournament.
What clubs will play the Super League?
The number of teams will be 20, including the 12 "founding clubs" unveiled this Monday plus another three "founders", to be defined, plus five classified each year "based on their results from the previous season."
The clubs confirmed for the first edition of the Super League are Manchester United, Liverpool, Arsenal, Chelsea, Manchester City, Tottenham, FC Barcelona, ​​Real Madrid, Atlético Madrid, Juventus, AC Milan and Inter Milan. It is expected that in the next few days they will announce their participation Bayern Munich, Borussia Dortmund and Paris Saint Germain.
What will be the format of the Super League?
There will be a group stage with ten clubs in each of them, with round-trip matches played in the middle of the week, under the format of a championship.
At the end of this group stage, the top three teams in each bracket qualify for the quarterfinals. The fourth and fifth of each group meet in two round-trip heats to determine the last two places for the quarterfinals.
The quarter-finals and semi-finals will be played with round-trip ties. The Super League finalIn May on neutral ground, a match will be played.
When will the Super League start?
The founding clubs want the Super League to start "as soon as possible", with the prospect of doing so in August this year. It remains to be seen how the new tournament would fit into the already saturated football calendar, with the national competitions of each country (League, Cup, Super Cup and, in countries such as France and England, League Cup).
Who will direct the Super League?
So far, the only thing that has transpired is that the presidency of the new competition will be held Florentino Pérez, top manager of Real Madrid, while as vice-presidents they will exercise Andrea Agnelli (Juventus) and Joel glazer (co-president of Manchester United). These three clubs are among the main promoters of the Superliga project.