What is metaverse, the parallel universe in which Facebook is investing millions of euros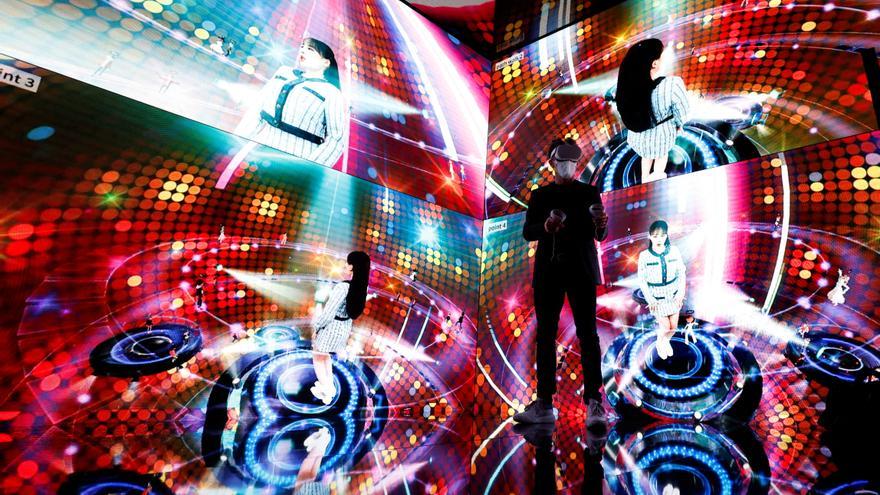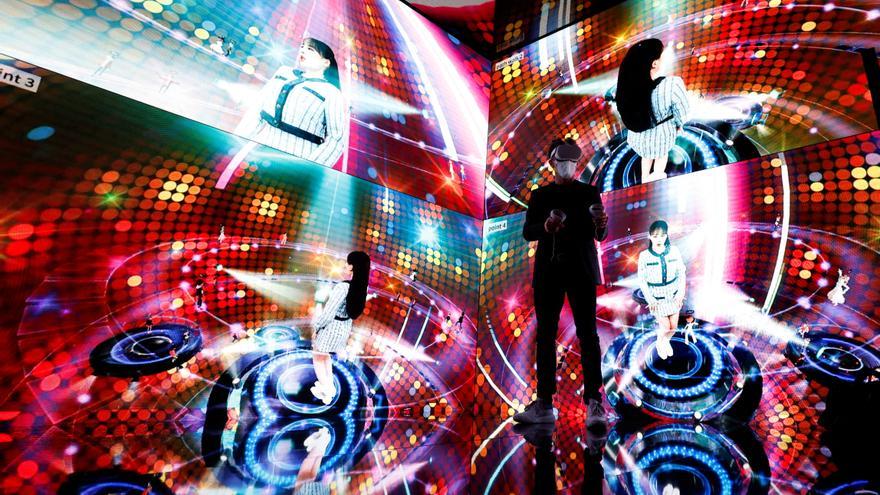 live in a virtual world it is ceasing to be a technological utopia. Now you access Internet through a screen, but what if you could connect your whole body? That is what he intends metaversea space called to tear down the walls of the internet to transform the future and in which Facebook and other digital giants are investing millions of dollars.
In the middle of June, mark zuckerberg, founder of Facebook, told his employees that the company's future will focus on realizing that dream, interconnected digital worlds where humans can interact simultaneously and where a sharing economy will flourish. "You can think of the Metaverse as an embedded internet, where instead of seeing the content you will be in it," he explained.
What is the Metaverse?
As it happened before with terms such as the cloud or the internet of things, it is difficult to define something that is in its early stages of 'construction'. That happens with the Metaverse, a concept born and best explained through science fiction. in the novel 'SnowCrash', 1992, the writer neal stephenson he imagined it as "alternative worlds, where the characters agreed to escape from the harshness of reality".
Today, technological advances have made it possible to start building parts of that idea. The irruption of pandemic the coronavirus has accentuated the jump to digitization and it has popularized experiences —such as video calls, cryptocurrencies or video games that allow the creation of new worlds— that give clues to the next evolution of the internet. A space in which physical, virtual and augmented reality will converge and where, with the use of virtual glasses, the user will be immersed in a parallel universe in three dimensions. It will not be the creation of a single company, but a space that, they promise, will involve and revolutionize the entire industry.
The 2011 dystopian novel 'Ready Player One' —by Ernest Cline and adapted to the cinema by Steven Spielberg— has translated better than any other the complexity of that concept with the story of Wade Owens, an orphan boy who, thanks to glasses virtual reality and sensors attached to his body, he connects to a virtual world of multiplayer competitions where he transforms into Parzival, his alter ego.
Video games of a new world
This fantasy is getting closer to reality. For years, technological experts have studied the development of a virtual world in which you can be another person and live a parallel life without the limitations of analog reality. The popular video game 'The Sims' allowed the user to create a digital avatar to simulate a parallel life and shortly after did 'Second Life', a role-playing universe launched in 2003 that brought together a million players.
However, a key turning point has been the incorporation of online commerce into popular video games such as World of Warcraft 'Final Fantasy XI', 'Minecraft' or 'Fortnite'. In these worlds, the user can invest money in buying weapons, changing their hairstyle or improving the skills of their characters to defeat their rivals and obtain economic benefits.
The same thing happens in Roblox, a platform where online video games are developed whose popularity has skyrocketed especially among those under 25 years of age as a result of the pandemic and which exemplifies the direction in which the Metaverse is going. These worlds are as real as the physical one, because social relationships between friends, financial transactions and even virtual weddings take place there, as a couple did in 'Animal Crossing'. As with our interaction with the internet, the line between the two realities blurs.
Bet of the technological
The introduction of economic incentives in the virtual it has opened the door to new opportunities for the structuring of the Metaverse. The giants of the industry have seen an opportunity in this and are allocating large sums of money to accelerate the construction of this space for social experiences. Sony, for example, announced in April that it was investing $200 million in Epic Games, creator of Fortnite, to improve digital interaction between its users. Its CEO, Tim Sweneyhas been advocating for months that the Metaverse be somewhat cooperative and decentralized.
Facebook is also focusing its efforts on leading this new evolution of the digital world. "Your advertising business can feed the war machine on a path to the Metaverse that can take three to seven years," said analyst Eric Seufert. That is why in 2014 the social network bought the virtual reality company Oculus for 2,000 million dollars and a year later studied the acquisition of Unity, a well-known video game development platform. Together with the firm EssilorLuxottica, they are already preparing smart Ray-Ban glasses to access this new internet.
cooperative interconnection
Two of the keys to the Metaverse are its accessibility and its "unprecedented interoperability", as the venture capital investor has defined matthew ballauthor of one of the benchmark trials on this matter. The first point means that the Metaverse will never go down and can be navigated from any device or operating system.
The second, that users will be able to jump from one website to another without having to change accounts. Your digital replica will be able to participate in a video game, talk to people from all over the world, earn money working or visit an 'online' store to buy things, thus hosting all kinds of business. That connection bridge would be between different private platforms with different interests, which can complicate its realization.
The Metaverse seeks to be a polyhedral space in which thousands of different things can happen at the same time. This diversity is beginning to be seen in the world of leisure. There, Fortnite has acted as a pioneer, using his world for historical events such as movie screenings or concerts live. In April 2020, its users were able to pay to see a gigantic digital replica of the rapper perform. Travis Scott. As many as 27.7 million people around the world participated in a virtual dance group that will create trend. Other great stars have also done it. It is the case of Lil Nas X, on the platform Roblox —which closed an agreement with Sony in July— and Ariana Grandealso in Fortnite.
Eclosion of a new economy
As video games have anticipated, in this ecosystem money is not a currency, but a crypto asset (or token), virtual currencies such as bitcoin or ethereum. Open source will be a key pillar of the Metaverse, allowing users to create new things, own them, and give them real value. This is what decentralized virtual platforms like Upland or Decentraland —which has its own cryptocurrency in MANA—, where there are already users such as the digital real estate firm Republic Realm that have invested more than 900,000 dollars in buying plots of virtual land to build buildings. the auction house Sotheby's has done the same to create digital art museums and galleries.
The objective of this emerging ecosystem is that the digital assets owned by the user can be transferred without problem from one platform to another. That will be possible thanks to non-fungible tokens (NFT), a technology that allows to certify the ownership of a unique digital object. If the user pays to get a plot of virtual land in 'Somnium Space', a new armor in Fortnite or 'axies', a kind of Pokémon from the video game 'Axie Infinity', that system will guarantee your property. In the three cases mentioned, the acquired object is unique and scarce, which allows its value to be relaunched.
Cascading new worlds like these are a economic opportunity for users looking to make a profit. Thus, they will spend more time in video games because their achievements can be translated into money. The emergence of a new virtual economy It is the most ambitious aspiration of the Metaverse, a claim also for brands that want to occupy those spaces before anyone else. It is the case of Gucciwhich has created a space to promote its products in Roblox.
The economy built with NFT in that ecosystem already moves sales of over 96 million dollars. And it is that, on the way to the Metaverse there can also be multiple speculative bubbles. There are those who decide to build a candy store next to a school and those who buy apartments in humble neighborhoods to burst their price when gentrification arrives and turn them into the fashionable place. The same is beginning to happen in the virtual environment.
However, there are many experts who are skeptical about the real impact that this idea could have and point to the high volume of corporate interests that hide behind its promotion as something revolutionary.