What is 'doxing'? One out of every seven Spaniards has suffered it by online dating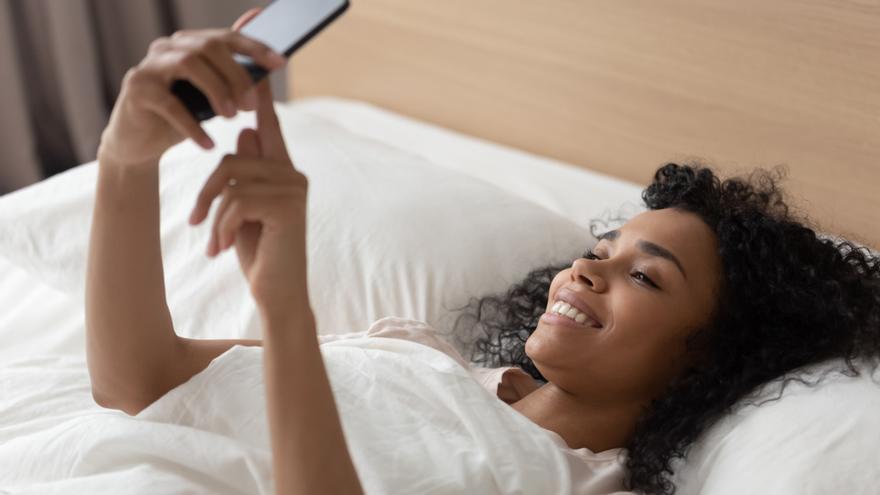 In recent years digitization has changed the way people interact, including their way of flirting. In some countries, dating apps are already the most popular way to meet and, in the same way, communication between modern couples is no longer understood without social networks.
However, this reality has other side of the coin and the collection and public exposure of personal data (also known as'doxing') has become a major concern in the digital world. This is shown by a new study, which analyzes the Top Threats and Fears Users Face When Dating Online.
According to this document, one in seven Spanish users has been subjected to 'doxing' (seeing how documents or personal information were stolen) when they flirted online and 67 percent of those surveyed say they are afraid of being harassed by someone they have met 'online'. This is one of the direct consequences of this practice, which has as purpose "to intimidate, humiliate or threaten" the victims.
Information Caution
Sharing too much personal information on dating apps and social media can lead to big problems down the road. Users leave a vast trail of identifying information online and These data can be collected and used by these cybercriminals, known in this case as 'doxers'.
The access of these malicious users to personal data such as address, workplace, name or telephone number, among others, increases the risks of transferring threats from the 'online' world to the physical world. For instance, one in seven Spanish respondents (14%) admits to having been 'doxed'. In addition, an additional 9 percent suffered 'doxing' when meeting people online, but being unfamiliar with the concept did not recognize it as such.
The research also reveals more details about the privacy threats users face when dating online. Thus, 37 percent of those interviewed admit that, while communicating 'online', their partner shared screenshots of their conversation without their consent, threatened them with personal information that they found 'online', leaked their intimate photos or harassed them in real life, which is also a direct consequence of 'doxing'.
Harassment with unmatched people
The most widespread problem is cyber bullying: 17 percent of those surveyed admit that they have been harassed in social media by a person with whom you did not 'match'. "Social media and dating apps have made flirting a lot easier. You may find the love of your life 'online', but unfortunately there are also 'bots' and scammers looking for prey on dating platforms," ​​he warns Anna Larkina, Security Expert at Kaspersky.
In this sense, recommends "remember the basic rules of digital privacy". "To have a safe 'online' appointment, I recommend not sharing personally identifiable information, such as phone number, location, home or work address, etc. Preventing threats at such an early stage will allow you to enjoy the dating 'online' without any fear, "adds the cybersecurity expert.
The survey leaves other worrying data: 11 percent say a person they 'matched' with publicly shared screenshots of their conversations; and 8 percent say that their date 'online' sought their personal information to threaten them. 6 percent have seen how they have shared their intimate photos 'online' and 9 percent have suffered harassment in their real life by someone they rejected in a dating 'app'.
To keep personal information protected, it is recommended to handle private data 'online' responsibly, always check the permission settings in the applications that are used -to minimize the probability that your data will be shared or stored by third parties- and use two-factor authentication.