What is chemical submission and what to do about it?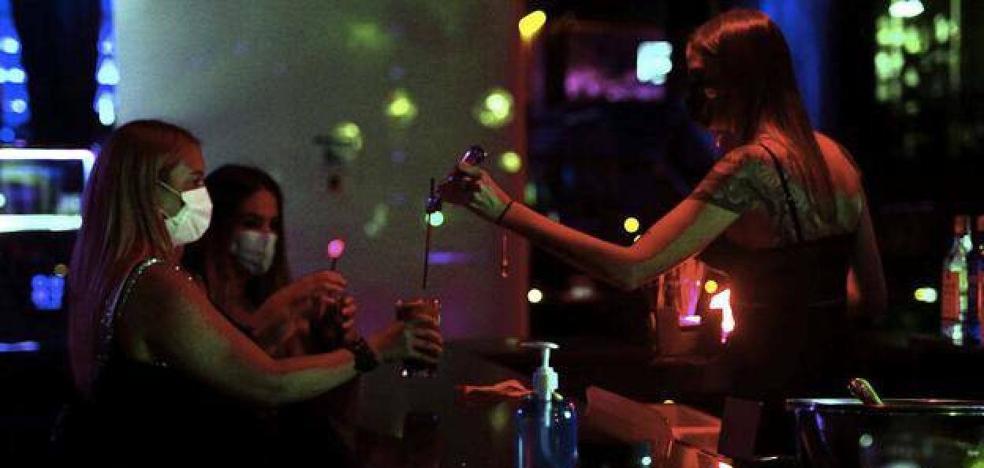 chemical submission
Emergency doctors publish an action protocol
The emergency doctors have published a protocol of action before the
chemical submissiona practice that consists of administering drugs or drugs to a person to carry out criminal acts (robbery, harassment, abuse and sexual assault) or take advantage of their voluntary consumption for these acts.
Given the proliferation of complaints from women who have suffered punctures in places of leisure, and although the presence of toxic substances has not been detected in a large majority, the Spanish Society of Emergency and Emergency Medicine (SEMES) and SEMESTOX (Clinical Toxicology) have published an infographic with information on
how to act in these situations.
Types of chemical submission

In it they distinguish three types of chemical submission, among which is the
opportunistic chemistrywhich occurs when the victim knowingly and voluntarily ingests drugs or alcoholic beverages, and the aggressor takes advantage of his state to commit crimes.
In the case of
proactivethe aggressor deliberately intoxicates the victim without the victim's consent or knowledge.
If you combine the
voluntary and involuntary substance useit would be a mixed chemical submission.
suspicious indicators

The victim suffers from total or partial amnesia, or has
flashbacks.
You have woken up in an unknown place and/or naked or with your clothes on poorly.
You have a memory or feeling of having had sexual intercourse and/or being the victim of a sexual assault.
There is presence of unknown fluids in the body (semen), injuries or alterations in genital areas.
Most common type of substances

Central nervous system depressants are mainly used, they are fast-acting and short-acting, and they are mostly soluble in aqueous media, tasteless and odorless.
Among the most common is alcohol,
present in 75% of chemical submissionsas well as bezodiazepines - painkillers and sedatives that are easy to obtain and that produce automatism and amnesia.
Gamma-hydroxybutyrate (GBH), which is fast-acting and soon disappears from the body, is also administered, as well as other substances such as cannabinoids, scopolamine or ketamine.
How to act in the emergency services?

Depending on the clinical status, the protocol recommends administering a
emergency contraceptionor do prophylaxis against
sexually transmitted infections (STIs), HIV, for hepatitis B or tetanus.
What to do if you notice a puncture?

Emergency physicians recommend calling for help immediately and
never leave the victim alonea.
In addition, the person who has suffered the puncture must observe their symptoms to verify if they suffer from dizziness, fainting or sensations that do not correspond to the substances ingested voluntarily.
They also urge you to go to the emergency service or call this assistance and file a complaint.