What insight !: Nico García Boissier and Carlos Gimeno amaze the Metropole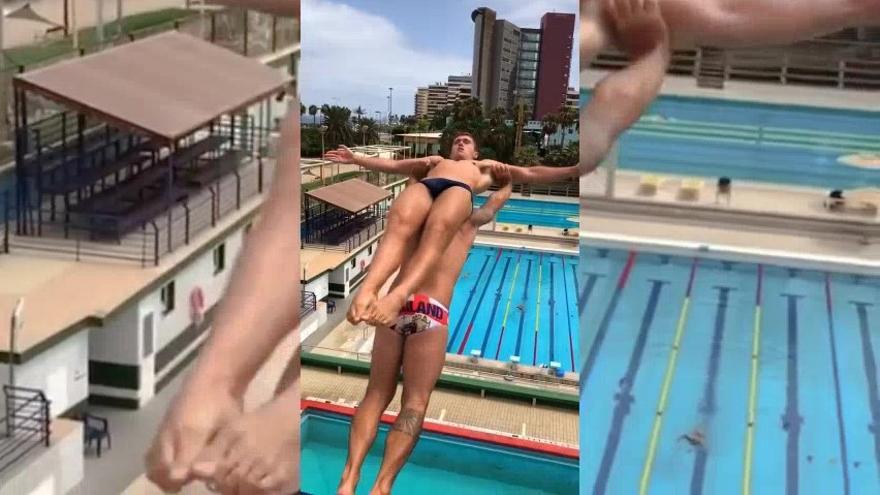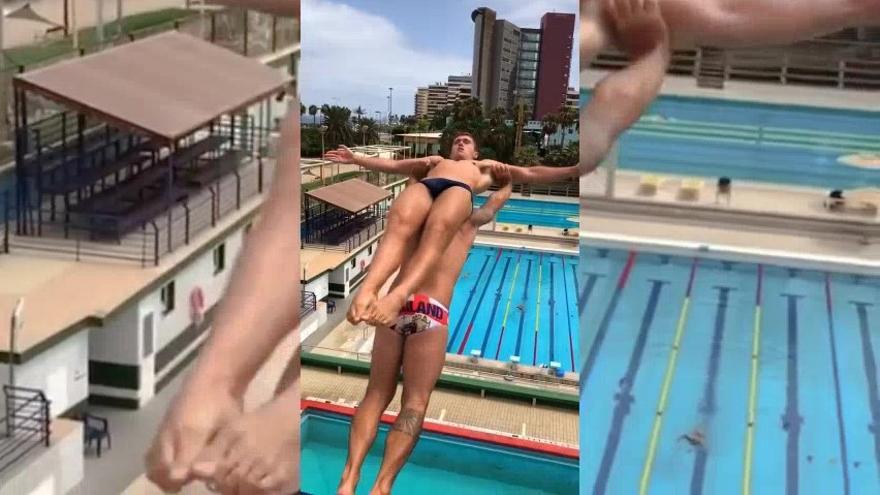 What degree of confidence Nico García Boissier and Carlos Gimeno must have to venture to jump together from the 10-meter platform of the CN Metropole. A real madness many would think when seeing how the two jumpers throw themselves into the pool in a position in which Gimeno takes Boissier by the arms turning his back, while the twin is completely open with his arms crossed. Reserved for the privileged.
The two talents of the pool shared through their social networks the acrobatics with which they dared to delight those present at the Metropole. A perfect and synchronized execution with hardly any water splash Enjoy.