"What I miss is respect for the above" | Culture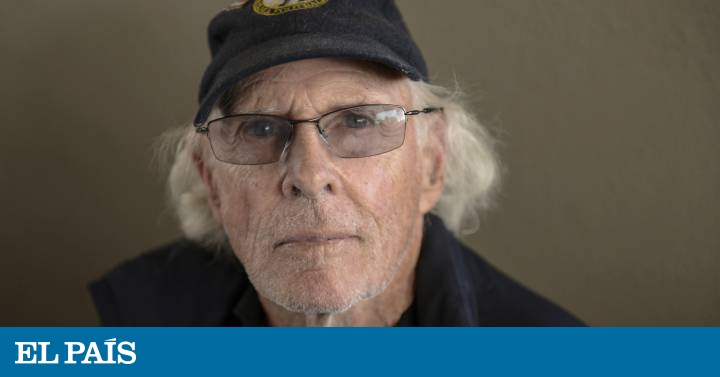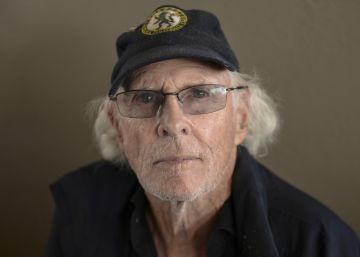 Life was smiling at Bruce Dern in 1969. At 33, he had just filmed Dance, dance, damnby Sidney Pollack. Right after, he had married his third — and final — love, Andrea Beckett. As nothing seemed to go wrong, he dared to send a letter to his mother, asking for $ 500 to continue on the crest of the wave. Instead of his father, he must have answered karma: "No. No. You chose your profession, you were advised that he was quixotic and that you showed no indication that you would be good. You are not Gary Cooper. Nor Gregory Peck. Go back to Chicago, home, and I will help you get into law school. "
Luckily for the movies, Dern ignored him. Throughout childhood he had feared the ribbon of a family made of poets with Pulitzer, governors and strict rules. He wore white gloves to eat, he had to raise his hand to speak and one day he even babysit the first lady Eleanor Roosevelt. Enough was enough. Okay, it would never be a divo; Maybe even today, with 83 years, few know his name. But his talent has left a remarkable mark on the seventh art. He has worked with Alfred Hitchcock, Francis Ford Coppola and Quentin Tarantino; appears in more than 150 films as Cowboys or The plot; moved to the cinephile world with Nebraska. And, next Friday, August 2 premieres Remember me, from the Spanish Martín Rosete, before 15 arrives Once upon a time in ... Hollywood: He has worked on the last three films of Tarantino ..
"Every time a script excites me, I accept it," says the actor, father of the interpreter Laura Dern, by phone. "Going to Spain was a long road. I didn't know anyone from the team or the language. But I was fascinated by the story of a man trying to revive a relationship 35 years later, "he adds. Because, when the widower Claude discovers that Lilian, his first crush, suffers Alzheimer's, decides to return to his side. At all costs, including faking the same disease to be admitted.
Dern doesn't have more than praise for the film: the impeccable cast, the director, the shooting "fun." "I like being part of a team, not dragging just the weight of a movie," he insists. The paper also reminds you of Nebraska, Perhaps the highest moment of his career. In the Alexander Payne movie, he embodied an old man engaged in a kilometer march to collect the million dollars promised by a promotional brochure. The actor tells that even Al Pacino surrendered to his interpretation: "He asked me:' How did you do that? "
It was the best compliment of his career, although he admits that merit is shared. "It was the only time they wrote a paper thinking only of me," he says. The truth is that Payne rejected any proposal from Paramount, which promised him stars and a bigger budget. I wanted a small film, in black and white, with Bruce Dern. When the actor finally arrived on the set, the filmmaker explained: "Of the 90 workers you see, 70 have been with me in all my films. So you can take a chance, we cover you. Let us do our job. Don't show us anything, let us find it. " Namely if the actor even set aside his dernsies: So he baptized Jack Nicholson, with whom he shared five films, Dern's tendency to get out of the script and improvise.
With Nebraska, the actor crowned a journey of four decades, since its debut in Wild river, from Elia Kazan. And, in a way, the lesson that the director taught him in 1960 culminated: "In this film you will be the fifth cowboy. No one is going to recognize you. But make him the best fifth cowboy. The key to this business is persistence. " After all, Dern must know better than anyone: he is a marathon runner, it is said that he never smoked or drank off the set to keep fit and, after an injury, will train again in the next few days. "For October, I want to compete," Tercia.
In the cinema, it is even more launched. He is still passionate, and films several lengths a year. Although not everything is gold: "What I miss most is the lack of respect for what came before." Hence, I regret Hollywood's tendency to remakes: "It bothers me. What would you do Psychosis? They should assume that someone has already created the best possible version. "
On the other hand, Dern has a great respect for cinematographic work: "A film is forever. I have never left a room. Dozens of people strive for months for that work. " Maybe that's why he has never spit boos in a stadium. Or, perhaps, for his passion for humanity: he has often said that the best remedy against everything is "a hug." So much so that, at the end of the interview, he offers one, in the form of an unexpected dernsie: "When you hang up the phone, look in the mirror and be glad of the work done. We should do more. "
Needless to say, it also applies to him. It won't be Gregory Peck, but it's Bruce Dern. As to be proud.
Six geniuses and three films
Bruce Dern is one of the few actors to have killed John Wayne on the screen, in Cowboys. Then, the myth approached him and joked: "America will hate you for this." Judging by his career, the opposite would be said. Or, at least, the seventh art has loved him. Although Dern is clear that the "geniuses" he has encountered in his career are six: "Kazan, Coppola, Hitchcock, Douglas Trumbull, Tarantino and Payne." And take the opportunity to celebrate the last two: "No special effects and such stupidities. They are storytellers, who write themselves. " The actor also believes that a line of wisdom and wisdom unites the six geniuses: "They were aware that they were not making up the wheel, but trying to do a great job." Then, Dern also offers the list of his three favorite movies of all time: "Lawrence of Arabia, Amadeus Y War council. In the three there was someone behind, who believed in them and made them. "