What do our pets do when we are not at home? Find out in 'Pets 2' | Culture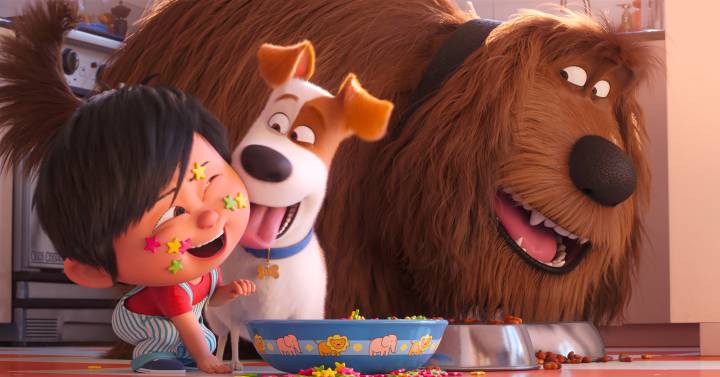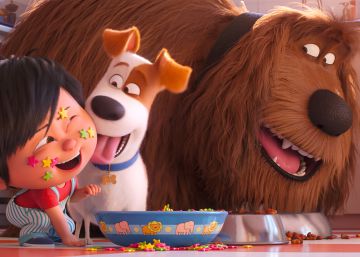 The first installment of Pets in 2016 he won the best premiere in history in the United States for a film based on an original idea. The animated film of the creators of Gru, my favorite villain Max discovered us, a spoiled terrier who had to get acquainted with his owner's new pet, a pooch rescued from the kennel named Duke.
Although they began having their differences, the pets ended up leaving their rivalry behind and joined forces when they learned that the rabbit Captain Pompon was recruiting abandoned animals to take revenge on all the domestic pets that lived happily in their Manhattan apartments.
Who is who?
New characters
Max and Duke are going to live new adventures in the countryside. Meanwhile, in the city, Captain Pompon, this time alone, must face a risky mission with a new ally.
Liam, the naughty boy
With just two years, he forces Max and Duke to become more responsible. He barely speaks and will get the animals to keep an eye on him during his stay at the farm.
Rooster, the wise farm dog
Gallo is judicious and takes his job seriously. In addition to rescuing him from the attack of a fox, he will teach Max to overcome his fears, since the terrier discovers new dangers in the field, and worries excessively.
Daisy, the lovely Shih Tzu
Daisy is affectionate and brave. Believing that Captain Pompon is a heroic bunny, the dog recruits him for a dangerous mission: to free Hu, a white tiger locked up by the evil director of a circus.
Sergei, the cruel owner of the circus
Sergei is the great villain of this installment. He is greedy and his dark Russian accent is scary. He is protected by a group of menacing wolves and a monkey named Little Sergei serves as a spy.
The five disobedient puppies
Chiqui, Princesa, Mimi, George and Pipo are five puppies that go to the disobedience school run by Pa, the old basset hound cascarrabias. Their big eyes and their enthusiasm make them irresistible, authentic stuffed animals.
The ambassadors of 'Pets 2' reveal their secrets
All the ambassadors of Pets 2 They are influential people from all professional fields that are characterized by the love they feel for animals.
Formula 1 driver Carlos Sainz, singer India Martínez, actresses Ana Fernández and Sara Sálamo, Olympic badminton winner Carolina Marín, the influencer Gotzon Mantuliz and presenter Roberto Leal, along with their pets, and the dog influencer Pipper, star in this video. In it, the ambassadors reveal what the relationship with their pets is like, if they know what they do when they are not at home and how they care for and support them.
Trailer and official synopsis
Terrier Max's life has undergone major changes in recent times and he must face them. Its owner has married and has had a son named Liam. Max, who at the beginning was not too much friends with children, has taken so much love for this new family member that his concern for him and his eagerness to protect him have caused him to end up suffering a nervous tic. In addition, during a trip to a farm, Max and his friend Duke will meet new animals they have never seen, living crazy adventures that will only increase the anxiety of the poor terrier. Luckily, Gallo, the veteran farm dog, will make Max able to forget his neurosis, take out his deeper alpha side and give little more freedom to little Liam.
Meanwhile, the intrepid Pomeranian Bridget, with the help of her feline friend Chloe, tries to rescue Max's favorite toy from the floor of an old woman who is full of cats. On the other hand, the cute and adorable Bunny Captain Pompon, who has delusions of grandeur and is convinced that he is a superhero, meets Daisy, a Shih Tzu who asks for help in carrying out a dangerous mission.
Will they have Max, the Captain Pompon, Bridget and the whole gang the courage to face their worst fears? Do not miss it: in cinemas as of August 9.