What days are December bank holidays?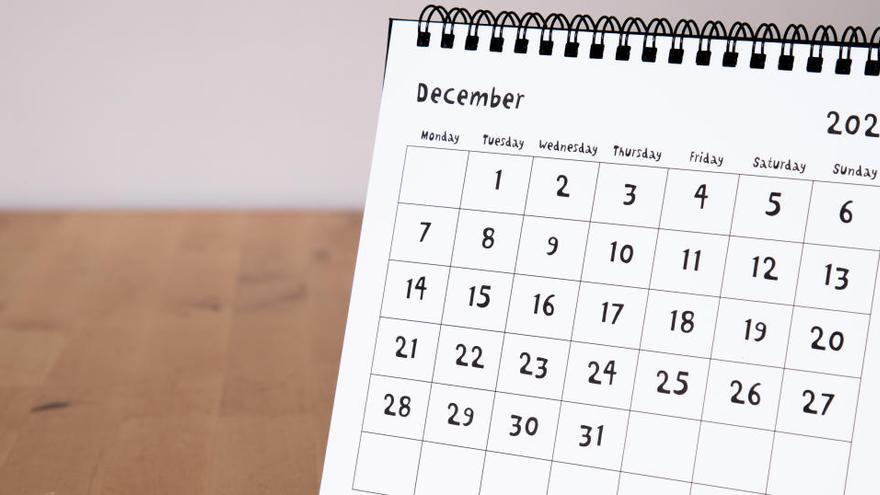 The month of December starts with one of the most desired bridges of the year, known as the 'Constitution Bridge' or 'December bridge'. However, it is not the same in all autonomous communities.
The original festivals are the 6th of December, the day the Constitution is celebrated, and the December 8, that of the Immaculate Conception. Spaniards usually join these two parties by asking for a few days off before, in between and after to be able to go on vacation.
But every year, the situation is different, since the holidays fall each time on a different day of the week. In 2020, December 6 falls on a Sunday, so many autonomous communities move it to Monday.
The 8th falls on Tuesday, so the communities that spend Constitution Day on Monday, join the holidays with the weekend.
In which communities does the 6th go to Monday? Andalusia, Aragon, Asturias, Balearic Islands, Canary Islands, Castilla y León, Extremadura, Madrid, Murcia, Navarra, La Rioja and Ceuta and Melilla.
In this way, the communities that will only have the Immaculate Conception as a holiday will be Cantabria, Castilla-La Mancha, Catalonia, the Valencian Community, Galicia and the Basque Country.
The Work calendar 2020 has eight equal holidays in all the CCAA: January 1 (New Year), January 6 (Epiphany of the Lord), April 10 (Good Friday), May 1 (Labor Festival), August 15 (Assumption of the Virgin), October 12 (Day de la Hispanidad), December 8 (Immaculate Conception) and December 25 (Christmas). The rest of the holidays may change depending on the area.