What became of Los Lobos de ¡Boom !: This is his life years after winning the most important award in television history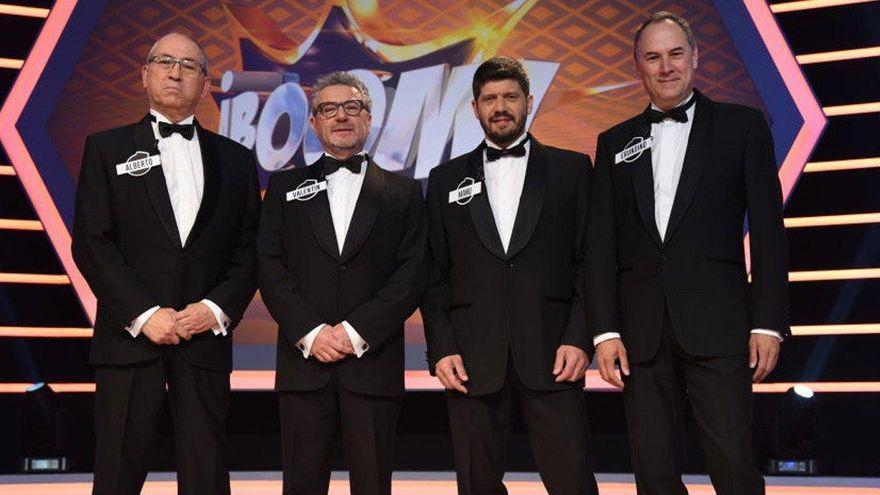 Television history. That's "Los Lobos". The contestants of the Boom! Program, which almost two years ago managed to win the highest jackpot given by a contest in the history of television and hold the Guinness record of permanence in a program of this style, are still more than present for the audience . A few days ago there were many who reminded the contestants of their exalted passage through television, something they appreciated: "It is still wonderful to receive so much love. How cool. A huge hug ".
Los Lobos were a team made up of Valentín Ferrero, Manu Zapata, Erundino Alonso and José Pinto (the latter replaced by Alberto Sanfrutos since December 19, 2018). They won over the audience for their charisma and their good work in the contest, which no team was able to cast them on more than 500 programs.
They arrived on TV four years ago, in May 2017. On July 8, 2019 they won the highest award given by a contest of television in the world: 6,689,700 euros, the sum of the jackpot (4.13 million) plus the accumulated for participating in various programs.
Coinciding with the first anniversary of this feat, many congratulated them. Manu Zapata, one of the most active in social networks, did not hesitate to thank such a show of affection: "Thank you very much everyone for your messages. A year has passed and you still remember us. It is still wonderful to receive so much love. How cool. A huge hug."
Zapata's message was very well received by his followers, who recognized the gesture. "Thank you. You are sorely missed. A hug", have recognized some of his followers.
All the members of "Los Lobos" had a long history of participating in knowledge contests. Most of them had gone through other popular formats such as Saber y Ganar or Pasapalabra.
Shortly after, there was a team in Boom! that tries to emulate "Los Lobos", Los Dispersos. The biggest difference between one and the other lies in the opinion of the audience, who he has not taken Los Dispersos the same affection that they had for Los Lobos, with hardly any detractors.