What are the best funds to invest in 2020 | Markets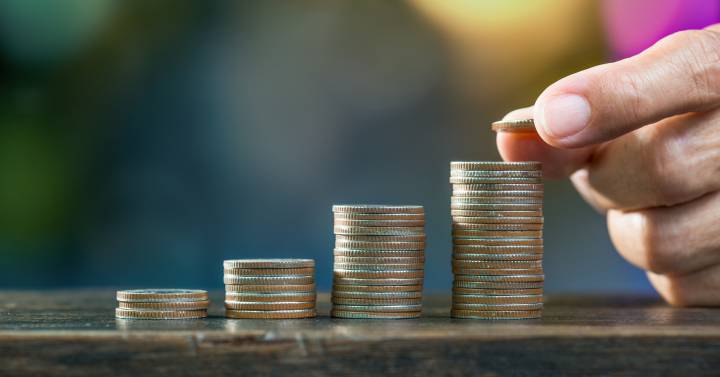 Investment funds are one of the best tools to channel the savings of individuals. In the year just concluded, the profitability achieved by Spanish funds touched 7%, the best in the history of these vehicles. Of course, the previous year investors lost an average of 4.8%: 2018 was the worst year since there are records. After this pendular swing, what can small customers expect for the next year? What products should they opt for?
"With my clients I have it very clear, the most important thing when planning an investment is to sit down with them to analyze their expectations and their needs. From there, you can start building a portfolio, "explains Ana Fernández, founder of the financial advisory firm AFS Financial Advisors.
To start, you have to analyze the fixed income. In recent decades, investment in bonds has been very profitable. In many cases almost more than the investment in the stock market. However, monetary policies promoted by central banks, especially the European Central Bank, have brought the price of money close to 0%, which makes it very difficult to obtain good returns on this asset.
Given this situation, the investor who seeks to obtain a return that beats inflation at two or three points will need to assume higher levels of risk or seek alternative strategies within fixed income. "We see that most of the bonds are very expensive. This has meant that we are looking for value in assets such as subordinated bank debt, which has given us excellent results, "explains Alfonso de Benito, investment director of Dunas Capital. Its fixed income fund Dunas Valor Prudente, with 52 million equity, managed to close the year 2019 with almost 2% return, assuming very controlled levels of risk.
In the management they have an investment process based on the use of risk budgets, and they are modulating it with hedges to avoid strong oscillations in the portfolios. "We want our clients to earn money, but the main objective is not to lose it," reflects David Angulo, founder and president of the firm.
Another good conservative option may be the B&H Fixed Income, a fund that has the highest rating of the Morningstar (five stars) analysis firm. In 2019, the fund managed by Rafael Valera closed with a return of more than 11%, which makes it the best in its category in all of Europe. Its average annual return in the last three years is close to 5%.
Doubts about the potential that traditional fixed-income assets can have are extended in almost all the management companies. With half of the European public debt quoting at maximum prices it seems difficult that they can be revalued much more, no matter how much the ECB has said that it will prolong the debt purchase programs.
"Our institute of macroeconomic analysis considers that 2020 will not be a good time to invest in German bonds or in debt from countries such as France or Spain. They already have very demanding prices and it seems more likely that they will lose value at revaluation. We think the same about the debt issued by companies with the highest credit rating, "argues Manuel Gutiérrez-Mellado, director of business development at BlackRock in Spain.
From the US giant, they recommend holding a fund that invests in public debt of emerging countries. Its BlackRock Emerging Bond fund, with more than 2,000 million euros of equity, has achieved a return of 14% in 2019 and an average of 8.95% in the last 10 years.
"We believe that emerging sovereign bonds issued in local currency can do especially well if Federal Reserve forecasts of not moving rates in the United States are maintained, and some currencies can be revalued against the dollar," says Gutierrez-Mellado.
Among the mixed funds, a product that has stood out especially in 2019 has been the Millennial Fund. This vehicle advised by Munesh Melwani has rented more than 15%, with very controlled levels of volatility. In fact, it has been the best fund of the 150 that are classified as mixed defense within Morningstar.
Dividends and coupons
A strategy that worked very well in 2019 is the commitment by companies that have a very generous dividend policy. Given the zero rates, there have been many investors who have considered that this was the best way to approach the stock market. They have also worked well as a refuge during times of stock market volatility. "Now, you have to be careful with which companies are in the portfolio, it is not only worth choosing them because they have a very high dividend. That is a mistake that I see in many clients, "says Ana Fernández, of AFS.
When analyzing which Spanish funds have achieved better results when investing in the European Stock Exchange, more than half have a dividend approach. The Bankinter Dividendo Europa, for example, has rented an annual average of 6.5% during the last years. In most of them it has beaten the European index MSCI Europe Net Total Return.
This phenomenon has its opposite face with the favorite companies of the managers who invest looking for value. "Companies with the highest growth profile have enjoyed the approval of investors, even though they are quoting higher valuations than the market average. However, value-style companies and sectors continue to suffer. One of the keys to the future will be to see when this dividend rotation occurs at value, that we are sure that, at some point, it will occur, "explains César Ozaeta, fund manager at Abante Asesores.
For now, pure funds value investingLike those of Azvalor or Cobas, they have registered a much worse evolution than that of other stock exchange managers, although many private bankers continue to be confident that when the long bullish cycle ends, these managers will demonstrate their ability to generate value.
By 2020, and after many years in which the US Stock Exchange has revalued much more than the European, experts recommend betting on more global funds. "We see that the equities of emerging countries and Japan can behave especially well in this situation of moderate macroeconomic recovery," explains Gutierrez-Mellado, of BlackRock.
Funds such as CaixaBank Global Invest (which was revalued by 27% in 2019) or Bankinter Sustainability (with 8.8% average annual return in the last five years) may be a good option for those clients who want to bet on the International stock exchange