Westbrook will play with Harden in the Rockets and Chris Paul will go the Thunder | sports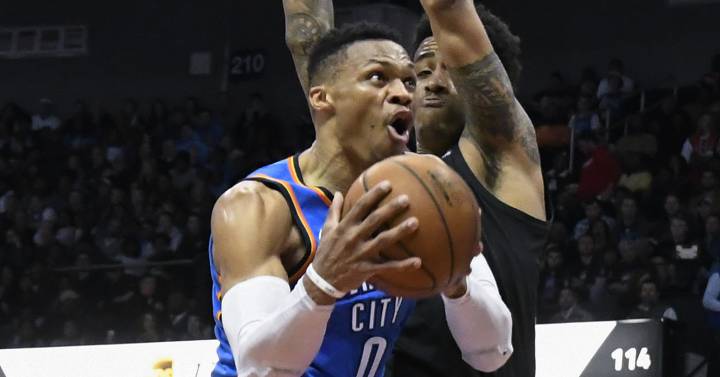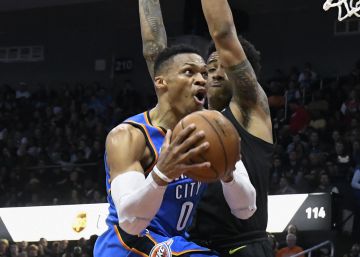 The changes of equipment of a handful of stars of the NBA continue with another transfer of high flights: Russell Westbrook will play the next season next to James Harden in Houston, while Chris Paul will go to Oklahoma City. The Thunder, in addition to Chris Paul, get two first rounds in the drafts of 2024 and 2026 and two exchanges in the drafts of 2021 and 2025.
Westbrook, at 30 years old, thus achieves his goal: to meet again with Harden, with whom he already shared three seasons in Oklahoma City in which the team played the 'playoffs' and in the last of those campaigns, in 2011-2012 He reached the final, although he lost to the Miami Heat.
Westbrook did not get the Thunder past the first round of the playoffs in the last three seasons. The base, MVP of the season 2016-2017 and eight times All Star, is 30 years old and during the last seasons he has achieved numerous double triples. In the 2016-2017 he became the second player in history, after Oscar Robertson, in averaging a double triple in a campaign and achieved with 42 consecutive triple doubles. Since then he has been three times averaging triple doubles, in the last, 22.9 points, 11.1 rebounds and 10.7 assists.
The Rockets aim to achieve their goal, which is none other than the title, with the addition of Westbrook. Last season they fell in the semifinals of Conference and the previous one, in the final of the West before Golden State.
Chris Paul, at 34, will play in his fourth team, after New Orleans, Clippers and Houston. The last season averaged 15.6 points, 4.6 rebounds and 8.2 assists. The NBA will change notably next season with the additions of Kevin Durant, Kyrie Irving and DeAndre Jordna to Brooklyn Nets, Anthony Davis, DeMarcus Cousins ​​and Danny Green to the Lakers, Kawhi Leonard and Paul George to the Clippers, Kemba Walker to the Celtics and D'Angelo Russell to Golden State.
You can follow EL PAÍS Sports in Facebook, Twitter or subscribe here to the Newsletter.