"Weinstein tried to take me to a hotel room"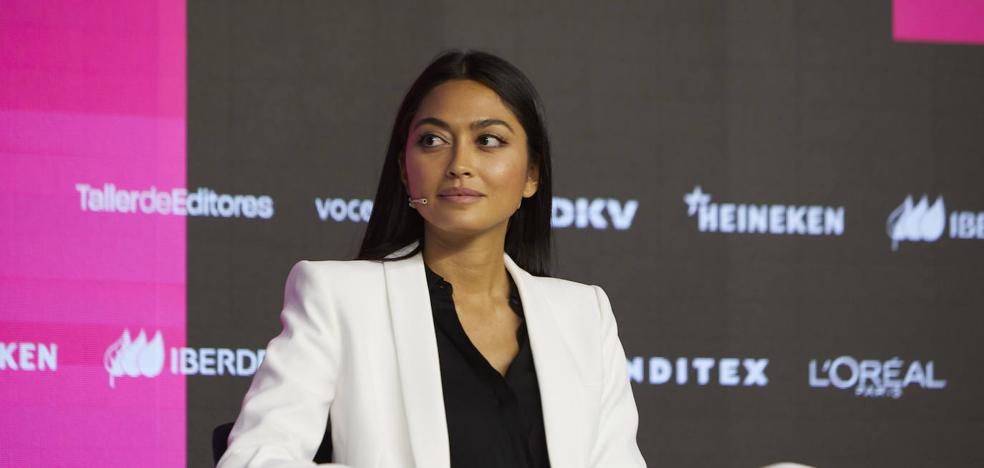 Santander Women NOW
Ambra Battilana, model and #MeToo activist, faced two of the most powerful men for their sexual assaults
At the age of 18, she was accused of being part of Berlusconi's entourage and had to go to court and flee Italy. "She was of humble origin and she had no one to defend me," recalls Ambra Battilana. What could she do to make them believe me? Not wearing heels, not wearing makeup?
In the United States, history repeated itself. "They ask me how it is that these things happen to me, and I tell them that it happens to many women, but I decided not to shut up," he says in Santander WomenNOW, during his speech 'The day I denounced Harvey Weinstein (and #MeToo broke out)'.
At the age of 22, in 2015, she was attacked by producer Harvey Weinstein. But this time, and with the Italian experience, he denounced him. "The police recorded the calls where I acknowledged that she had sexually assaulted me. I thought they wouldn't believe me but the policewoman looked me in the eye and said: do you want to go with a hidden microphone? And I said yes, because against Berlusconi and his bunga bunga parties I felt I should have done much more. So I agreed to see him in a hotel«.
"The next day I got up and they put the hidden microphone on me, I stayed with him, who did not expect me to come," he continues. In a suite, Weinsten "tried to lure me in with superstar promises and then tried to get me into a room. I was very scared because he is a very large man. Not only because of the physique, but also because of the way he acts. He got violent. The Scream. I panic". The authorities were close to her, but had already warned her that they might not be able to intervene.
That happened before #MeToo, which arose as a result of attitudes like his, which gave the tapes to the 'New Yorker'. Then American society woke up and opposed a practice that violated women in the artistic world.