«We want to help the South, but they must make reforms»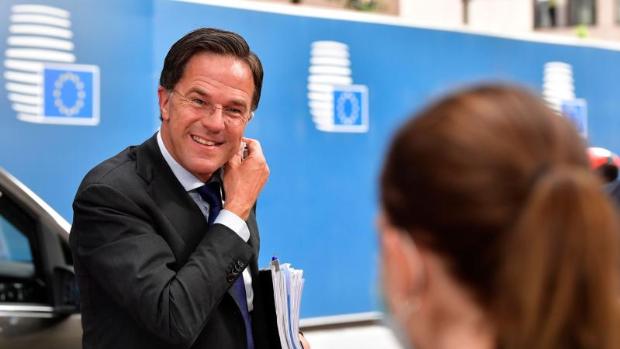 Brussels
Updated:
save

Dutch Prime Minister, Mark Rutte, has become the "bad guy" of the European summit held in Brussels. Their claims to condition economic aid to reforms in the countries of the south and respect for democratic principles in the east, have become the main obstacle for the Twenty-seven to reach a pact on community budgets and on the aid package to overcome the crisis caused by the Covid-19 pandemic.
"We are all trying to see together where this is going to take us. How can we get out of there? It's complicated. We realize that there are major problems in the South and we want to help them too, but we want the South to implement the necessary reforms. As Holland did »he said this Sunday in statements to journalists in his country. At this time in the afternoon the dinner is already underway, and the government is optimistic, they believe that you can still change the scenery. Sánchez continues to defend an ambitious proposal with agile and efficient governance.
European leaders have been meeting since Friday morning trying to reach an agreement and Rutte does not think he is "isolated" in his positions, although the Hungarian prime minister, Victor Orban, He accuses him of being responsible for the blockade for his claims, also taking into account the attitude of countries such as Hungary and Poland, which are accused of ignoring certain democratic principles, when distributing subsidies. "I do not know what the personal reason is that the Dutch Prime Minister hates me and Hungary, but he is attacking us harshly," Orban told a group of journalists during a walk outside the European Council building where found gathered. "I don't like to point out, but the Dutchman is the real man responsible for the whole disaster."
The Dutch prime minister, however, blames the leaders of Germany, Angela Merkel, and France, Emmanuel Macron, for "brimming with understanding for the whole world", noting that it would be possible to reach a deal, even in regards to the size of the aid package, but stressed that "there are really big problems" to close the entire package of the agreement. Merkel had warned upon arriving at the Council building early in the morning that she was not sure that a solution could be reached today. In fact, this afternoon rumors began to circulate about a possible second meeting on July 30.