"We want to become a multinational food company"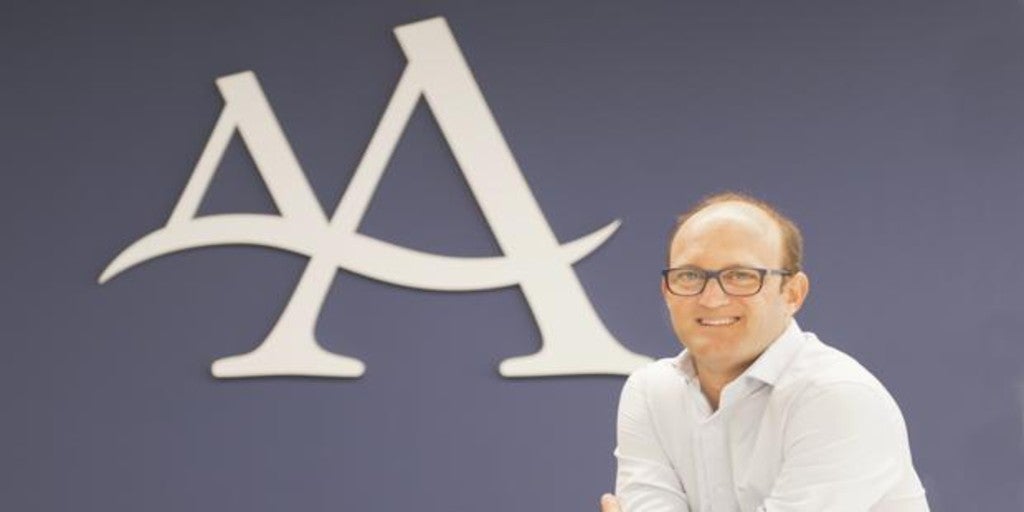 Madrid
Updated:
save

They have surely consumed on occasion "The Gluttony of the North" (based on surimi or the best parts of freshly caught fish, usually Alaska pollock) or at least seen some of their successful advertising campaigns with familiar faces. Behind this famous product is the Guipuzcoan «Angulas Aguinaga» ("La Gula del Norte", "Krissia", "Aguinamar" …), majority owned by the investment fund «Portobello Capital», and that last year it reached a record turnover of 220 million euros. It recently presented the new Strategic Plan 2020-2025 with the goal of doubling its current income in just six years and reach 450 million. In addition to wanting to become a multinational in the sector. Your secret? "We invest three times more than the average in innovation", points out its CEO Ignacio Muñoz:
– «La Gula del Norte» is the flagship of your company, what has been the recipe for success?
-The best way to answer you is with an expression that we use: We are Angulas Anguinaga, but we neither sell elvers nor are we in Aguinaga. We will not change the name, because it reminds us that precisely the need made us reinvent ourselves, and the first step in his time was "La Gula del Norte." The secret of success, beyond the famous faces, is to know the consumers: revolutionize food at the service of the consumer. The elvers were running out and the old shareholders created a new category that didn't exist.
-Let's talk about the new Strategic Plan, which aims to "get out" of the fish market and become a multinational. What are the strategies that you are going to follow?
-The new Plan has three strategic pillars: The first pillar is "We go out in a fishmonger", is to continue growing in the business of Gula, Krissia or Aguinamar. The second pillar is "We went out to fishmongers", since we do not consider ourselves a fish market for fish to consume. We have a lot of knowledge of technologies, not only applicable to fish, but also to dishes prepared beyond fish. For example, our new product: «Topin» (salads). The third pillar of the Plan is "We are leaving for Europe": we are targeting France and Italy. This pillar is fundamental because 36% of our sales are already international and we are aiming for 43%. We want to become a food multinational.
-What other countries do you have your sights on? For example, important sales in Latin America …
– In Morocco, Austria, the United States … we are not going to give up these sales. Now, there is a difference between selling in all these countries and taking the business model there. Beyond 2025 we will work to prepare for entry into other countries. Many companies confuse selling abroad with internationalization: there is a differentiation between the countries where I sell, versus those where I want to carry a business model. In 2018, the change was inorganic and international with the purchase of Viveros Merimar.
-Another aspect of the new Business Plan is R&D, very present in recent years. Will the weight of innovation continue to increase?
-Innovation is part of our essence. We invest three times more than the average in innovation: We will double it dedicating from 21% to 34% of sales. With Covid-19, more and more people want to cook less and are looking for easy solutions. Another challenge is added to the world of fish: fish is difficult to buy and cook, and it is also consumed half of what it should. That is why we created «Aguinamar».
-What impact is Covid having on your activity?
-As we have Italian companies, before the royal decree of alarm we took measures. We have weathered the storm: nor we did ERTE or stopped any productive investment. We pay the extra summer pay in April. Part of the impact has been strong in sales, in April we fell by 25% and in May a little less. While in retail we increased sales, although they were lower in the Horeca channel.
-What are your forecasts for this year and 2021?
-We are more obsessed with support our competitive position and strengthen it. The experts do not know, we only know what we are going to do, now it will take a long time if the start is going to be in V, L or Nike.