"We still don't understand why they have evicted us; we don't owe anything "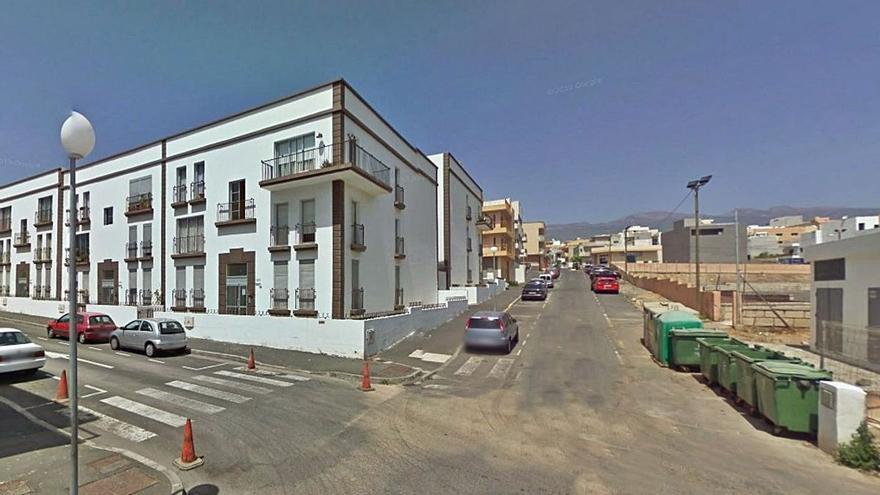 Fefi was evicted last Thursday, the 18th, when she was in the Our Lady of Candelaria University Hospital (Hunsc), where he arrived the day before after hitting himself when he passed out due to hyperglycemia. Only his youngest daughter (17 years old) was found at number 14 Mata Street, in the Granada town of San Isidro at the time of the eviction. He was left in the street, without his belongings and in the shelter of a friendly family. And the situation remains much the same. LThe only joy of this family is that the matriarch woke up from a coma on Monday, but he has not yet regained all powers.
Explain it Alba, Fefa's eldest daughter, who plans to return to the island tomorrow. What happened caught him on a trip to the Peninsula, from where he has tried to manage the situation of this family unit that lacks income. Yesterday he continued to wonder what could have happened, because "we still don't understand why they have evicted us, because we don't owe anything." In fact, the next receipt for the rent of this house must be paid on March 3, "and our contract is valid until September, according to what the real estate agency tells me."
Meanwhile, the City Council contacted her with the purpose of preparing a report, since the local Administration was not previously informed of the eviction, according to the information provided by the Consistory. In any case, his behavior in this matter is the object of criticism from the groups that made the case public, El Pueblo Hay Hambre and Plataforma 29E.
The home of the evicted Fefi and her two daughters is owned by a bank, to which he paid about 2,000 euros that he owed in rent after the court demanded payment before February 18. Apparently, this settlement was not communicated to the judge, who ordered the lifting.
Cs demands municipal collaboration
The local spokesperson for Ciudadanos (Cs), Adán García, asks the municipal government to "collaborate in the search for solutions for families from Granada who have urgent housing needs or are at risk of losing their home", as well as to "enable a housing alternative in case of eviction ". He regrets the eviction of Fefi and his daughters, "despite the fact that there is a current royal decree that establishes the prohibition of executing them until May 9, if the affected family meets the requirements established in the regulation itself. The councilor regrets that "the City Council does not monitor families without resources to save them from these situations" and will ask for explanations today during the ordinary plenary session.