"We really want to give a victory to our fans"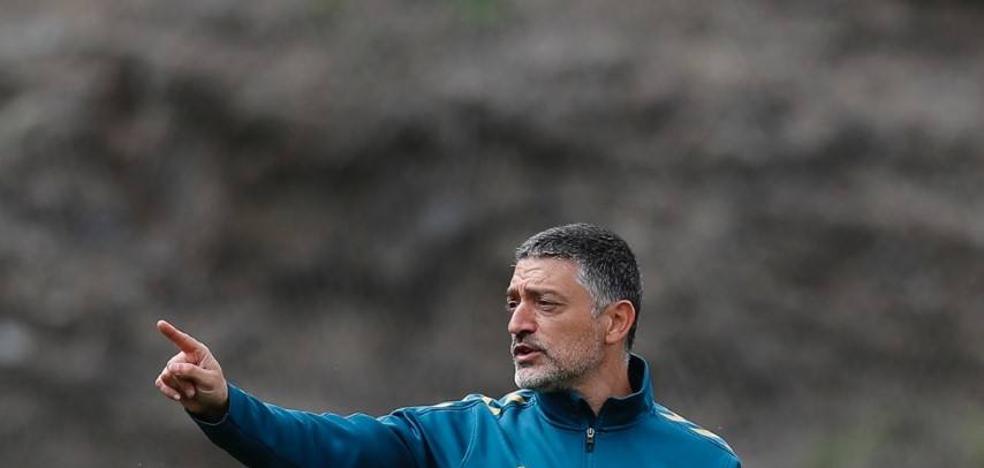 soccer
García Pimienta sees UD in a "perfect" state to break their drought of wins at home in the match against Leganés on Monday
«We really want to give away a victory to the fans». This is how UD faces this Monday's match against Leganés at Gran Canaria (8:00 p.m.), according to the words of coach García Pimienta, who asked people to come to the pitch "because the team is going to give it their all".
"We play for our people.
The other day 300 people came to Valladolid and we noticed. For us it is very important to have a hobby that turns so much. We know we haven't won at home since December and we want to give them the win they deserve," he added.
Pimienta recognizes that UD arrives in a "perfect" state to face this game after the last win and having enough days to train and rest: "Winning in Valladolid strengthens us, makes us believe more in the idea and what we want is continue on the same line.
We showed that if we are good we can beat anyone, although I think that football has been unfair to us because we should have scored more points. But looking to the past does not solve anything and we are focused on what is to come«.
In relation to the eleven that he plans, he meant that "the best will be obtained" since he has "a broad staff, with a lot of competition" and that allows him to choose.
Of course, he was cautious with Pejiño, unpublished since December and of whom he said that he leaves behind "a complicated injury" and that recommends "not being in a hurry".
Present and future

The Catalan coach predicted that
until the end of the calendar "many things are going to happen and with surprising results" in reference to possible changes in the qualifying table, for which he invites his men "to be focused on the day to day", a maxim that he imposes on himself in reference to his personal situation, despite having a contract until June 2023, all time that «there will be time to think about what has to come».
In this sense, he said that in the entity
he is "consulted" about future moves that have already been madesuch as the automatic renewals of Raúl Navas or Sergi Cardona.
Regarding Leganes, warned of the difficulties that it augurs, since it is "on the ascending line" and
it's very dangerous" for the footballers that he has and that make him "aspire to the maximum" even though he has loaded, like UD, with excessive irregularity that has weighed down his promotion claims.
Regardless of the competitive news, and at the request of the media, he specified that the determination to shield the Ciudad Deportiva de Barranco Seco "is a club issue", although he would like "to be able to see how soccer players train ».