"We never went live on autopilot, we let everything flow"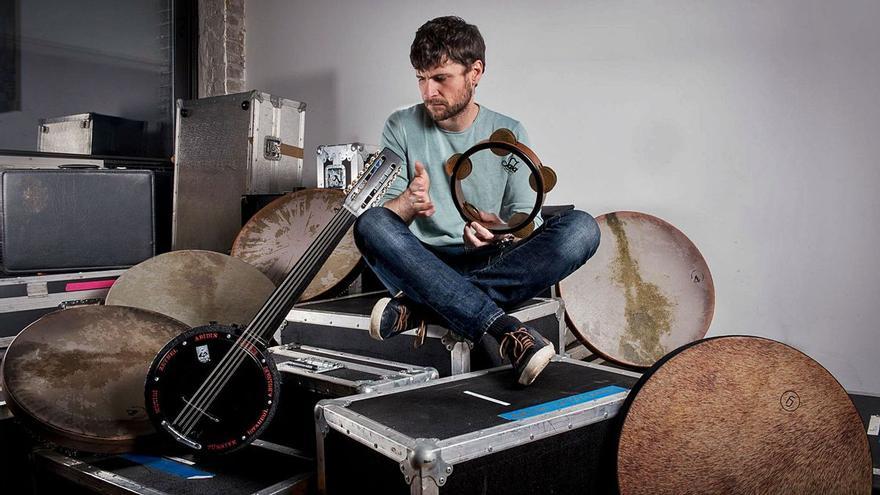 Snarky puppy It's more than just a jazz band, and the three Grammy Awards that they have obtained throughout the last decade attest to this: Best R&B performance in 2014, and Best contemporary instrumental album in 2016 and 2017.
The American collective Snarky Puppy, led by the Californian Michael League, is considered one of the most innovative groups in the contemporary music scene and they land this Thursday in Spain (at the XXX Festival Internacional Canarias Jazz & Más) with the poster hanging with sold-out tickets to present the songs of their latest work, 'Immigrance'. "The idea here is that everything is always in motion and that we are all in a constant state of immigration," explains the bassist and composer. Michael League.
What do you have in store for your concerts in Spain?
We will play songs from several of our albums but most of all we will focus on the music from our most recent studio album, Immigrance.
Since its inception, it has been difficult to put a stamp on Snarky Puppy. After so many years, do you think that right now you can put a name to what you do?
I've always liked to define it as 'instrumental music'. I think it is a simple, precise term and it gives us a lot of room to do what we want within that definition.
The influences have also been changing over time. Is there a rhythm that currently calls your attention more to compose?
Rhythms from around the world are my main source of inspiration. For the next album, for example, I plan to compose songs based on the rhythms that I love so much from Azerbaijan or Turkey, and I do not rule out even including some reference to bulerías.
You have collaborated with many musicians, do you have any pending accounts?
There will always be artists with whom we want to perform but we never do a collaboration just to do it because we believe that the moment and the context must be correct. On our next two albums we will involve musicians from outside the band and I am very excited to see what that can bring us.
With so many members in the band, is it easy for everyone to speak up? Is there enough time and topics for everyone to express themselves?
I think this band is designed to make room for everyone to say what they want to say from a musical point of view. All of our compositions are built that way, and so are the live shows. A big part of who we are as a band is who we are as individuals so we always try to give a voice to everyone who wants to say something.
How much space do you leave for improvisation in your concerts?
We improvise every second of our concerts. Even in the most structured moments the band reacts and manipulates parts of our songs in a subtle way. We never go on stage with autopilot on, we always leave room for things to flow.
How do they deal with concerts after the pandemic?
Things are very different now and there is no use pretending that nothing has changed. Right now, I see concerts more as a form of medicinal therapy than the entertainment act that they have always been. People need art in their lives to feel inspired and complete, and more in a moment like the present.
What are you currently working on?
I have just released my debut solo album under the name So Many Me and I have to admit that this new adventure has been quite an experience for me. I also set a goal to produce 12 albums this year, which keeps me very busy. The truth is that I did not want to be left with nothing to do during the slow return to normality after the Covid.