"We must respond to European funds in a serious and transparent way," says Teresa Ribera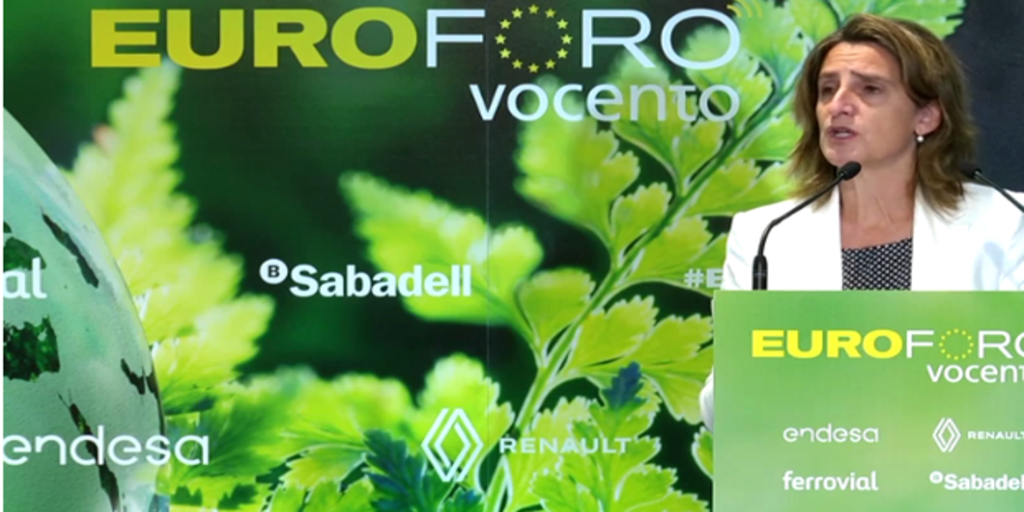 Madrid
Updated:
Keep

The fourth vice president and minister for the Ecological Transition and Demographic Challenge, Teresa Ribera, has stated that with European funds "we do not play much and we must respond in a serious and transparent way."
Ribera opened this morning the Euroforo Vocento on 'Ecological transition: sustainable future' which is being held at the headquarters of this group in Madrid sponsored by Endesa, Renault, Ferrovial, and Sabadell.
The minister stressed that the environmental variable "becomes the great backbone" development and stressed that our country has advantages and that "we have the means to develop the new value chains." It has aimed as objectives, among others, the development of green and blue infrastructures and improving energy interconnections.
At the table that followed on energy transition, infrastructure and sustainability, the CEO of REE, Roberto García, stated that "we are in a historic moment" and that "we are privileged because we have very prepared companies for the changes to come ». And he added that "the challenge is to streamline the administrative processes so that the objectives are not delayed."
Ferrovial's CEO, Ignacio Madridejos, stated that "European funds will help the transition and are a challenge for companies." Another challenge is, according to him, «have a stable regulatory framework"And has described as" fundamental "obtaining a return on investments.
For the president of Novartis Spain, Jesús Ponce, one of the keys is public-private collaboration and he has warned that «Time plays against us». He has underlined the need to "educate the population, since individual responsibility is another of the levers."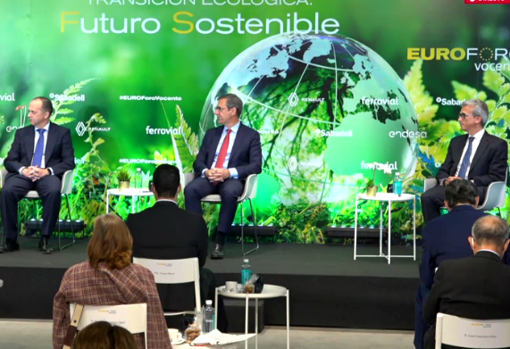 Roberto García recalled that REE's strategic plan foresees that 75% of the 4.4 billion in investments will be for the energy transition. He has pointed out as a challenge the integration of renewables in the system, as well as increasing interconnections with France. "Currently they represent only 3% of capacity, when we should have reached 10%." It also considers storage essential for the deployment of renewables. "It would be a crime not to take advantage of them".
Ignacio Madridejos highlighted the main objectives of Ferrovial's Horizon 24 plan, which includes the sustainable and innovative growth of infrastructures and he recalled that they participate in mobility projects such as car sharing and scooters.
Jesús Ponce has underlined the virtual energy contract made by Novartis so that all its European demand for ten years is supplied by renewable energy, as well as the progressive renewal of its fleet of more than a thousand vehicles for other electric and hybrid ones.