"We must master the areas to do important things"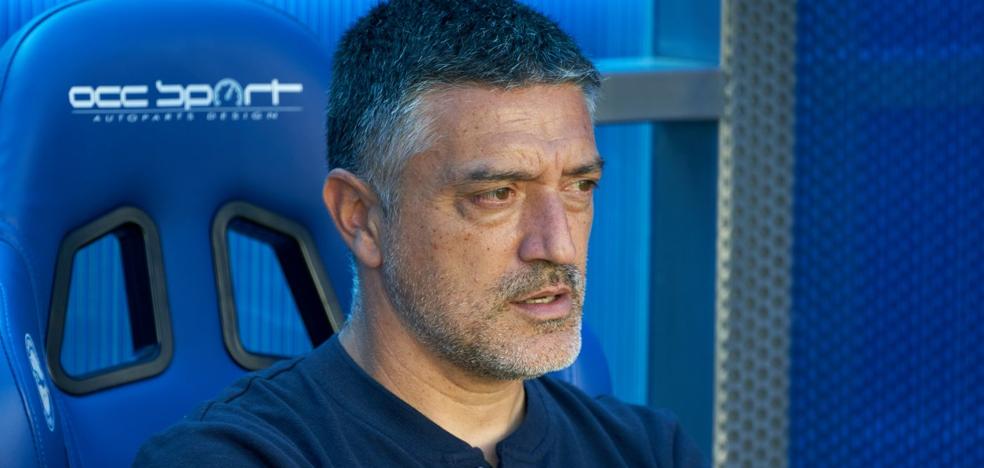 football - second division
García Pimienta highlights the good work of Valles in goal and Marc at the point of attack. "We did not lose face of the party," he added.
Tranquility and acknowledgments from García Pimienta, coach of the Sports Union. The yellow coach values ​​the good work of his pupils in a field of such difficulty and affirms that they always had the clash where they wanted.
"We must dominate the areas"asserted the coach from Las Palmas.
«We have gone for the game from the first moment. We have managed to dominate the game. We had a chance before they scored. When you play against an opponent of this level at home
any mistake penalizes you. We have corrected errors in the break. This point must be valued", commented the UD Las Palmas coach, García Pimienta, in the Mendizorroza press room, as soon as the match against Alavés was over and he scored a good point in his opinion.
"I want to watch the game at home well.
The game has gone as we wanted, keeping possession and conceding little. We have not lost face of the game. I don't know if the draw is fair or not, but I'm satisfied with our match", he analyzed the draw achieved and the good work of his team, also acknowledging that they always had the match where UD wanted it.
"When you play against Las Palmas, who have possession, sometimes the only way to stop us is with fouls.
I leave very proud with our attitude», he asserted when questioned about the rival's harshness and faults.
«A team like ours, if we want to do important things we must dominate the areas. We have two excellent goalkeepers and a great striker. They all have a very clear function.
we would have liked to winbut the team has competed very well", he praised Valles and Marc Cardona, who saw a goal again and now has four goals.
"Teams wait for you to fail. The changes have helped us keep attacking.
We have to know how to compete in this type of situation. Sometimes not losing is very important", concluded the Catalan coach, who is already thinking about the next match at home against Leganés.