"We have to get going and that is why the tourism sector and the airlines are betting on the activity"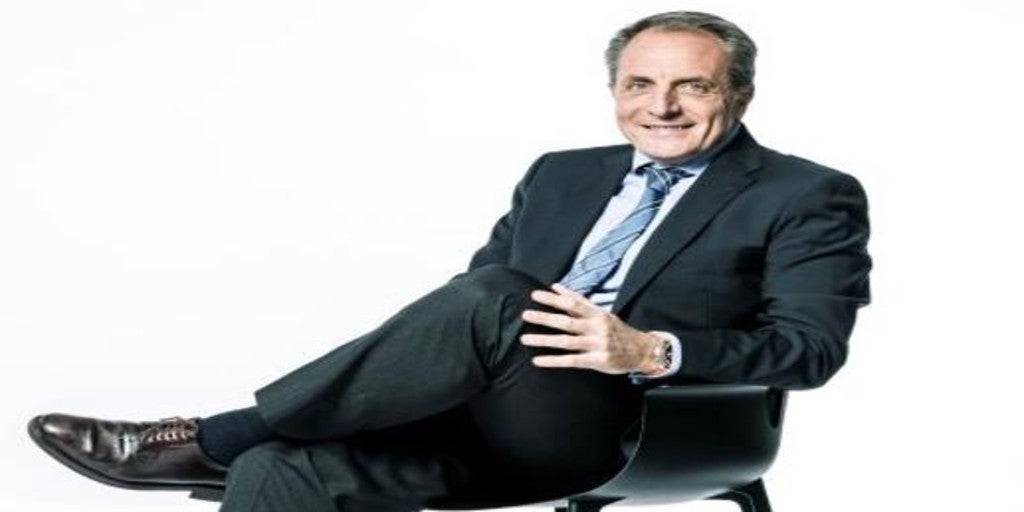 Madrid
Updated:
Keep

José Guillermo Díaz is a purebred businessman, who grew up in a family business with many years of experience in the tourism sector, the same path he decided to follow in 1993 with his wife Gabriela Aliaga, when they both took over the family hotel Artiem Capri. Today the hotel group that he chairs, Artiem Hoteles has five hotels, three in Menorca (Carlos III, Audax and Capri), one in Madrid (Artiem Madrid) and in 2018 it incorporated the fifth, Artiem Asturias. All were in operation when they were incorporated into the business project and he impressed on them his particular philosophy of success: if the staff is happy, so will the customer and the company will win.
-Artiem hotels have been certified, for the 9th consecutive year, as one of the best companies to work for in Spain in 2021. How can such recognition be achieved in such a complicated year, especially for the hotel sector? What is the secret?
-As simple and as complicated as being consistent with our purpose. I would say that this would translate into three things: The first is to empower people by putting our values ​​of trust and leadership to play. The second is to set challenges or objectives that encourage us to grow professionally and that help us to improve ourselves and innovate two of our other values. The third is to give a meaning to the work, a why, explaining and sharing our mission and vision.
-You have been pioneers in opening your three hotels in Menorca. What do you expect from this summer?
-We work in a scenario where we assume that the vaccination rate will continue to grow, which will create confidence and we think that the restrictions will be relaxed, which will allow there to be a lot of operational offer and to be able to enjoy the destination. In the case of Menorca, it has been one of the areas of Spain from the beginning with the lowest rate of contagion. We all want to travel and make up for lost time and experiences, which means that there is a very high latent demand. There is awareness that it is necessary to get going and that is why the tourist distribution and the airlines are betting on the activity. Therefore, all this makes us think that the season will go from less to more, and as we are the first to open, we are in an advantageous position.
-The group that he chairs faces a summer that today is still fraught with uncertainty due to the evolution of vaccines. Are you optimistic?
-As a businessman I am always one of those who sees the glass half full, I am optimistic. It is true that the situation we have experienced has taught us that circumstances can change very quickly and we must know how to adapt.
-Is it possible to return to a certain normality in Spain and the Balearic Islands, one of the lungs of tourism?
-This pandemic has accelerated many changes in which we were already immersed in the sector. I believe that the tourism industry of 2023 will be different, it has to be, from the pre-pandemic industry. And without a doubt it can be an industry that generates much more value for all stakeholders.
-What is clear is that there will be no economic recovery without tourism … How much will international tourism recover?
-I do not know. Different scenarios are considered according to the different institutions and representative entities that we can consult. I am inclined to think that it will be during 2023.
-How has the pandemic affected a family group like Artiem? What situation are you in before the start of the new season?
-Although what I am going to say is shocking, the pandemic has affected us positively. It has helped us, among other things, for example, to improve our processes, our systems, to realize how important organizational flexibility is and to work on it, to test our values ​​and see how with these we have been able to overcome the situation; It has helped us uncover leaderships that would not have manifested in normal situations, ultimately it has helped us improve our company fundamentals.
-Do you dare to date the recovery?
-From what I am seeing as Artiem, we will recover our pre-pandemic situation in 2022.
-Does the tourism sector feel listened to by politicians?
-We are always tempted to see the problem in the other and I think that the excuse and complacency do not help. I think that if politicians are not aware of the prosperity and social and economic wealth and why not environmental that our industry has generated for decades, it is perhaps because we should have done something different.
-Do you think the covid passport is a good initiative?
-Anything that gives confidence and security to citizens is a good initiative.
-Do you support prioritizing vaccination for the tourism sector?
-Yes, for two reasons. First, because tourism is an industry of people, where relationship and socialization are key and, therefore, the people who work in this sector are as exposed as others. Second, in order to get out of the economic depression in which we are immersed as soon as possible, tourism has been shown in previous crises as a key lever. Therefore, having the sector vaccinated would send a very positive message to the markets.
-You say that you believe in what you do and the happiness of your clients is essential. How does this philosophy influence the business?
-Artiem's ​​mission is to inspire people to be happy. This means that our processes, policies, decisions or investments have to help us make our mission a reality.
-How much employment does the group generate? What situation are you in now?
-Our average workforce in a normal year is 190 people reaching 250 points. At present with the openings there are 120 and we estimate, if the season evolves in the way we expect, to reach 80% of the normal year.
– Let's talk about your business culture
-Our business culture is based on two principles, which are, on the one hand, the strategy of creating value for all stakeholders, it is not only a responsibility as a company, but it helps us create sustainable competitive advantages. And, on the other hand, we work so that Artiem's ​​'FreshPeople' is a team of people committed to their environment and happy in their work. That they provide well-being and satisfaction to our guests, seeking excellence in service, in such a way that they help us grow as a company. Our purpose is based on these principles, which is a commitment to us and society, which materializes our mission, values ​​and vision.
– With five hotels underway … are you planning the next one yet?
-Yes, we are very active in the search for hotels where we can make our purpose as a company come true.