"We have to end the romanticism of disability"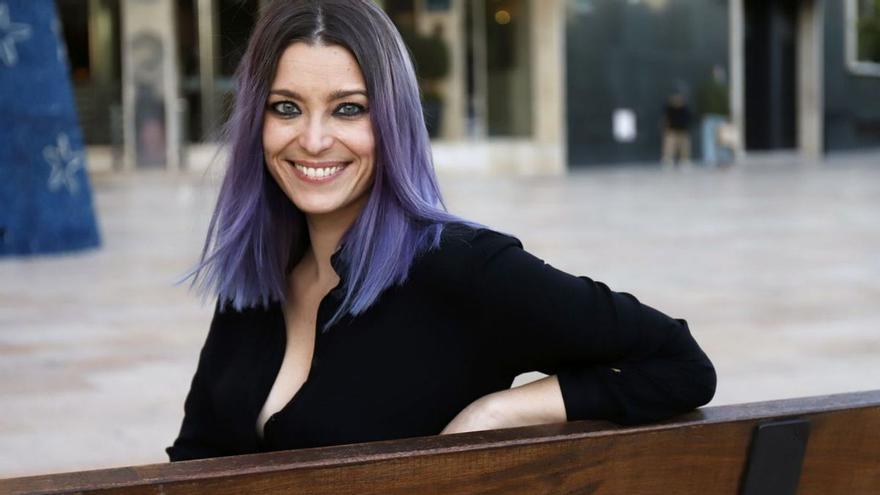 He often says that his forte is black humor. Does that have anything to do with having a daughter with autism?
No, on the contrary. In fact, those who believe in karma will think that I have a daughter with autism precisely for doing black humor. What happens to me is that with another type of humor it is very easy for me to see the joke coming. However, black humor touches on topics that one would not normally laugh at in real life. Also, there are two very interesting questions about black humor.
Ahead.
The first is that there have been very serious studies that show that those who laugh the most at black humor are people who are more emotionally stable, non-aggressive and highly intelligent. On the other hand, those who get angry easily are usually people with a lower IQ, aggressive or emotionally unstable.
And the second?
Well, a very curious thing in this matter is that those who laugh with black humor – for example, with a subject such as racism – tend to be much more aware of that subject than those who are offended. Generally, someone who is scandalized by sensitive topics is because they tend to think about how the joke is exposed. But those who are aware of the issue laugh because they know that the joke is nonsense.
What is Risas al punto de sal?
In the book I talk about many things and although they have described it as a self-help book it is not a self-help book. But hey, it is a popular book to know the early indicators of autism spectrum disorder. I also discuss how the issue of this type of genetic studies is and all this while I tell how we realized the disorder of my daughter Emma and how it has evolved and how we take all this with humor, because, if not, the situation will us I used to eat. And then I also talk about how to end that romanticism of the disability. In the media, an actor with a disability appears before receiving a Goya that a 55-year-old person who also has a disability, his parents have died and he does not have a place in a residence. It seems that we have to be happy with disability and that it has to make us better people, well, look, I prefer to be a son of a bitch with healthy children.
"It seems that we have to be happy with disability and that it has to make us better people, well look, I prefer to be a son of a bitch with healthy children"
So are you a survivor or are you just using common sense?
That I am going to be a survivor !? I am a mother with a daughter with a disability, period. Parents, in any case, we are sufferers. Also, think that most therapies are co-pay and are not cheap, so if we also put the economic issue in the cocktail, I won't even tell you …
You also have to be a brave person to take a step like this …
I hesitated … If I tell you the truth, I'm not going to hide that all those questions existed. I am aware that there may be many annoying families with me, but it is also important to shout that there are days when it is inevitable to be in a fight with the world. We must normalize a situation that is much more serious than some of the nonsense that happens on a daily basis …
Are you contrary to that false happiness?
It is not just about making a problem visible, but about claiming the means so that my daughter can have a certain independence in a few years … When you see that this is not possible, you get angry with everyone: first with you and then with the world that you surrounds. If we lived in a country where dependency was better organized, probably a significant percentage of these fears of the future would be more bearable.